What Are the Best Outdoor Security Cameras?
If you've taken the time to invest in new security cameras for your home or business, you know how helpful and valuable the additional protection and peace of mind are. But depending on where you live, there are different factors to consider to keep your security camera system running at peak performance. Some factors are protection from vandalism, protection from the elements, and maintaining power and a secure connection.
Why You Need Security Cameras
One of the biggest reasons for installing security cameras at your home or place of business is to protect the building, the people, and the property inside. Whether you have set up home security cameras and a doorbell security camera to monitor deliveries, visitors, and to protect your family, or you have installed security cameras around your place of business to make sure that your entrances are secure and there are no trespassers around during the off hours, being able to monitor your property remotely with a smartphone, tablet, or computer and review old video footage is incredibly empowering. But are your security cameras secure? There are several things to think about before you select a security company and have your cameras installed.
Your cameras need to be high enough to have a good field of vision and out of reach for anyone who might try to block or otherwise disrupt the view of the security cameras. Also, you want to make sure that they can't be easily knocked down by trespassers. The location of each security camera is very important, and that's why Vivint Security is the best choice. With decades of experience in the security game, they have the expertise and know-how to ideally place your cameras for the most effect and protection.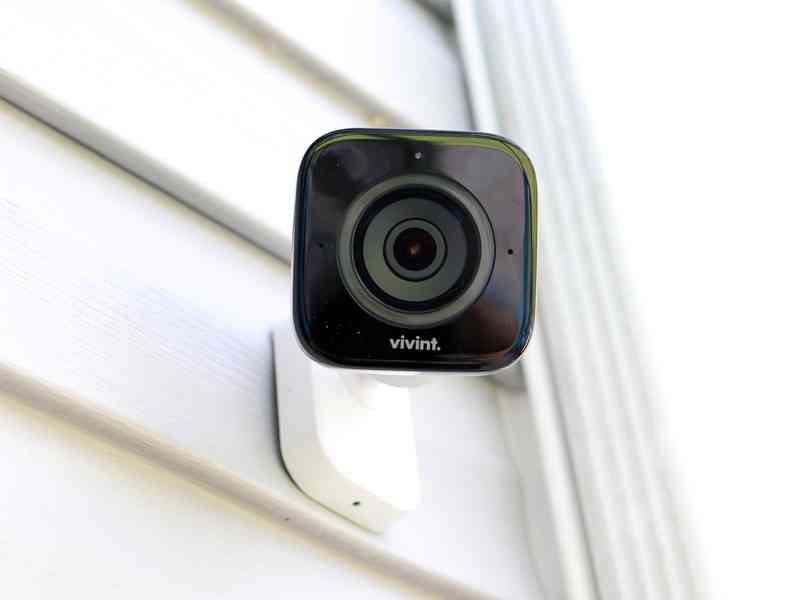 Weatherproofing Of Your Area
Another concern is withstanding the weather and the elements. There is no one-size-fits-all approach to weatherproofing your outdoor security cameras, because different parts of the country have very different climates and weather patterns. Are you in the midwest or northeast? Brutal winters bring punishing cold, ice and snow storms, and strong winds. Similarly, hot, humid summers can also damage the hardware if not properly installed with the correct equipment. Other areas of the United States, such as the south, face more heat and humidity and lots of rain. The southwest is a hot, arid environment, and the requirements for installation will change for each of these ecosystems. To properly protect your investment in security cameras, you need to work with an expert that understands the unique requirements of your area. That's where Vivint Security comes in. Because of the years of experience they have gained and by working with experts all over the country, they can make sure that your security cameras are up to the task of working through the elements.
Protecting your property, whether your home or business or some other area, is a big investment. But by picking the right partner and doing your research, you can make sure that you're protecting your property, your investment, and ensuring you have peace of mind.