This outdoor security camera sends thieves running
Here's how it works: Thief walks up. Outdoor cameras with Smart Deter detect thief. Cameras scare thief away. Your home is protected and peace prevails.
Call for Professional Installation
Vivint Outdoor Security Camera Pro
Clearly smarter protection
Vivint Outdoor Security Camera Pro combines high resolution, smart motion detection, and night vision to create 24/7 security. Smart Sentry identifies and deters threats, Smart Clips record whatever happens outside your home, and you can see the live video feed of your property from anywhere through the Vivint Smart Home app.
The Vivint Outdoor Security Camera Pro is the only surveillance camera with lurker detection, intelligently identifying and automatically deterring true threats. It doesn't just record the crime, it helps prevent it. It's like having your own personal security guard on patrol around your home.
4k Ultra HD with high dynamic range

Event-based 10-90 seconds

Two far-field mics with echo canceling

High resolution digital color photos saved to your mobile device.
Ready to turn your home into a smart home? Call now to get started or fill out the form.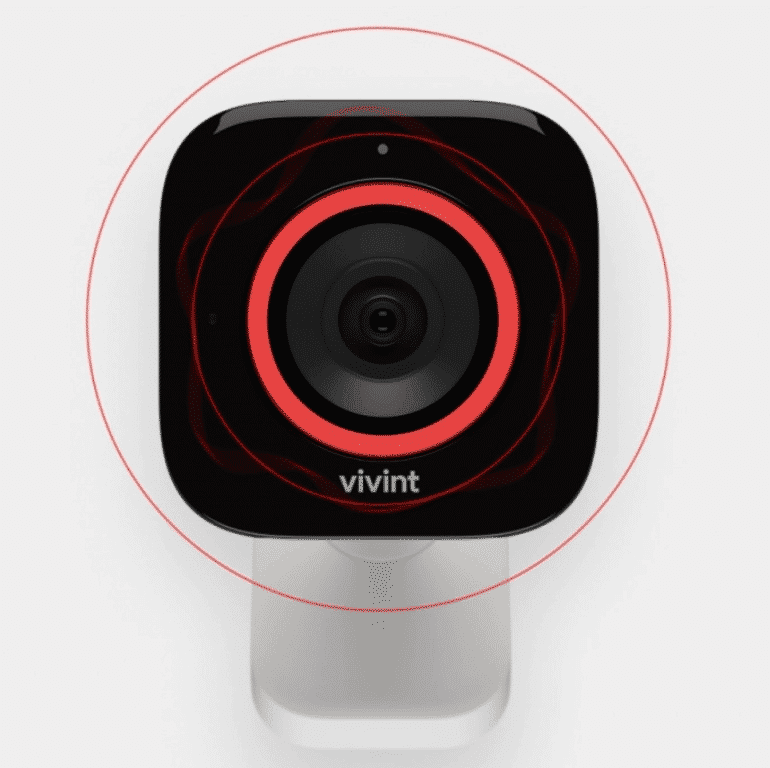 Relax, smart deter has you covered
Our Smart Deter lurker detection keeps an eye on the area you define, paying special attention to people. For those that linger too long, Smart Deter illuminates the camera's LED ring and plays a tone letting them know they've been spotted.
You can't protect it if you can't see it.
The Vivint Doorbell Camera Pro helps you see it all. With industry-leading optics, our wireless doorbell camera provides more effective porch protection than traditional video doorbells. Its 180° x 180° field of view is the tallest and widest view offered in a doorbell camera, letting you see packages placed right under the doorbell without losing the faces of tall visitors. With 1080p HDR resolution and infrared night vision, you get a clear view of everything outside your door at any hour.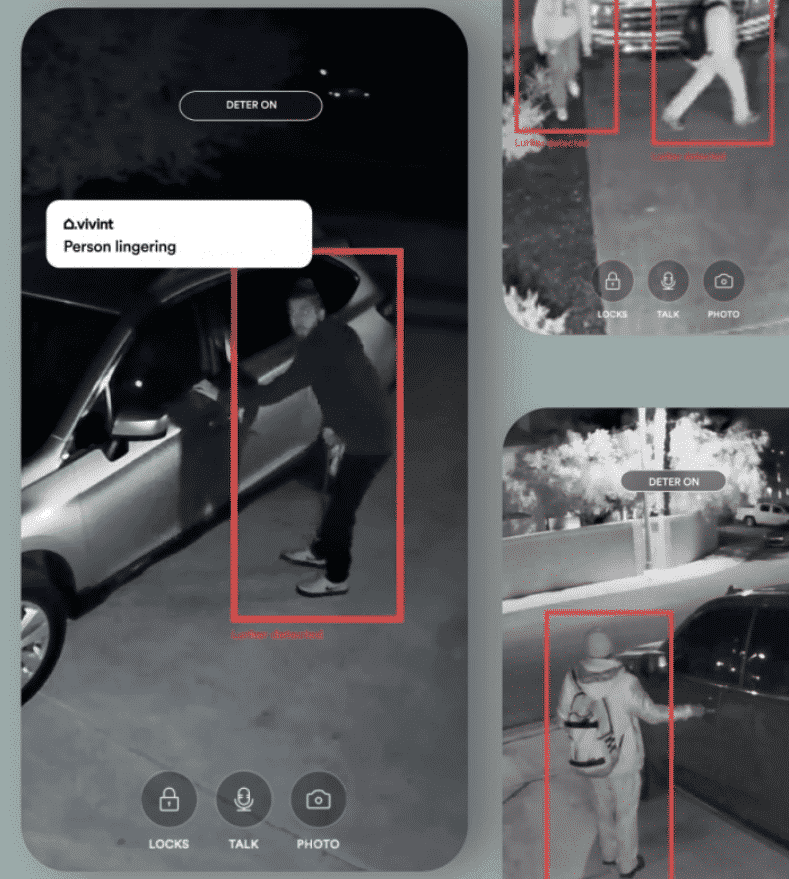 A connection you can rely on
For true smart home security, you need a strong wireless connection. Other wireless cameras lose as much as 50% of their signal just trying to get inside—that's why the Vivint Outdoor Camera Pro uses a Hybrid Wired WiFi connection to make sure you have a smooth, fast video experience with less delay and buffering.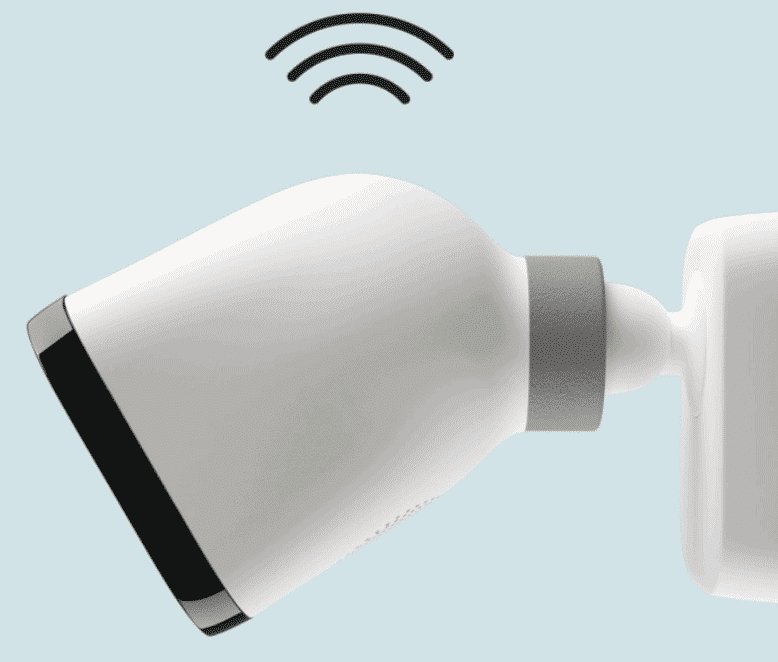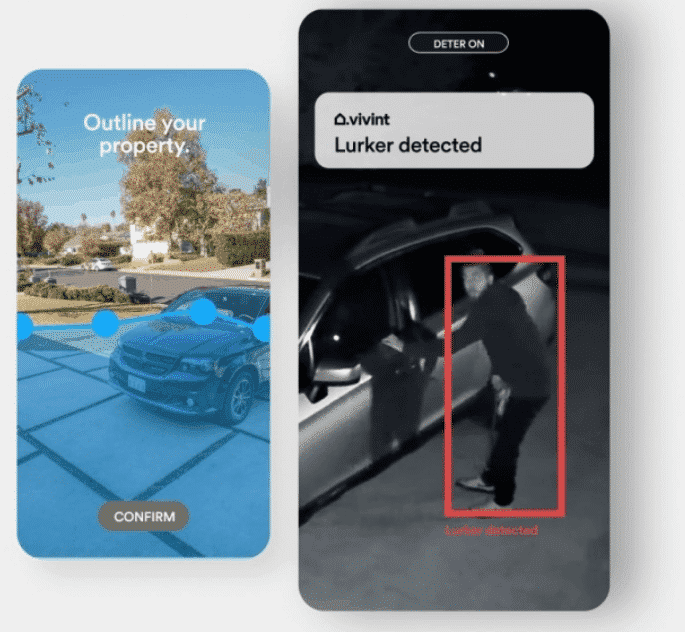 Know when someone's there
Customizable surveillance zones allow you to protect your entire property or just a specific part of it, eliminating false alarms triggered by pets and pedestrians.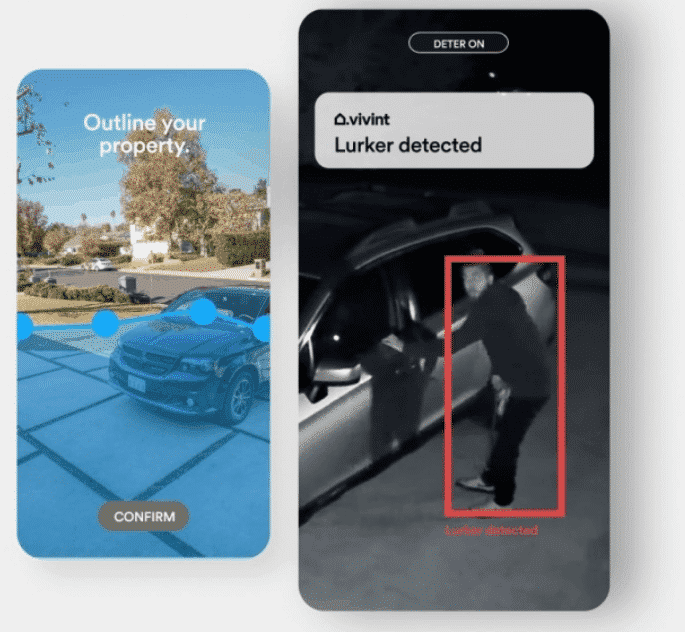 Professional installation from Smart Home Pros.
Every Vivint Smart Home system gets professionally installed by qualified and licensed Smart Home Pros so you can focus on your life. Our installation teams will make sure your doorbell camera blends with your home exterior, links up seamlessly with your Vivint Smart Home system and works the way you want it to.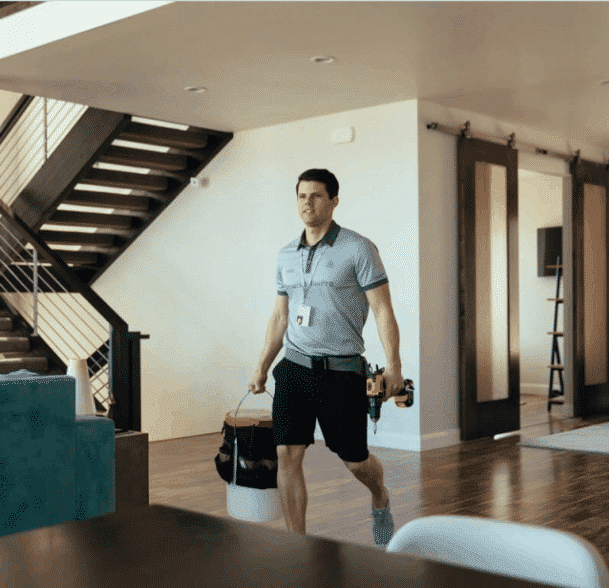 Protect your porch and packages.
Vivint's doorbell camera senses packages. The doorbell also alerts intruders in case they try to steal your packages. You can also open the door from anywhere. With Vivint app, you can also control the garage door.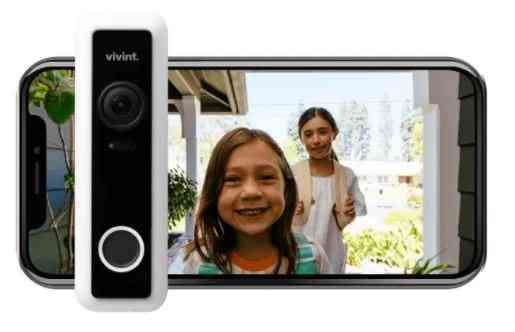 Ready to turn your home into a smart home? Call now to get started or fill out the form.