Security Camera for Apartment Door from Vivint
 While the doorbell cameras have been fantastic for homeowners who want to know who is walking up to their home, they're not a great solution for those who live in apartments. Renters don't have the option of installing something in the wall in most cases, so they're not going to be able to take advantage of the doorbell cameras. Yet, that doesn't mean they're out of luck. There are options that apartment dwellers can take advantage of.
One key consideration for renters is a wireless setup. Wired solutions are generally run through the walls, which means drilling holes and patching drywall when they move out. Most landlords are going to be against this, so it could cause problems. Even where it's allowed, it will be more work that needs to be done when the renter decides to move. Instead, look for wireless options that can be used without messing up the walls.
Consider an Interior Camera
One of the downsides to doorbell cameras for renters is that they have to be installed on the wall outside the door. For those who can't do this because they're renting, one option is a camera that's placed inside the home in direct view of the door. Though the camera can't catch who is walking up to the door, it does record who comes into the home. Depending on what the renter is looking for in a camera, this could be a good solution, and the camera can be set on a surface near the door, so there's no worry about drilling into the wall for the installation.
Look into Peephole Cameras
Companies are now coming out with cameras similar to the doorbell ones that are designed with apartment renters in mind. Instead of the camera being part of the doorbell, it's installed on the peephole of the apartment door. The idea is still the same; however, as it is a camera that allows the renter to see who is walking up to their apartment door before they open it. These should be able to be installed without damage to the apartment, so they can be an excellent option.
Check With the Landlord or Roommates
If a camera is going to need to be installed on a wall or wires will need to be run, it may be a good idea to get permission from the landlord before installing the camera. It may also be necessary to get permission before installing one that can view outside of the apartment due to privacy expectations. Inside the apartment, let roommates know about the camera due to privacy issues.
While the doorbell cameras may not work well for most renters in apartments, there are other options to consider, and new options that are coming out may end up being the perfect solution. Before installing any camera, make sure it is allowed or choose one that doesn't require any holes to install. This way, you can have the added security a camera offers without worrying about whether you'll get your deposit back when you move.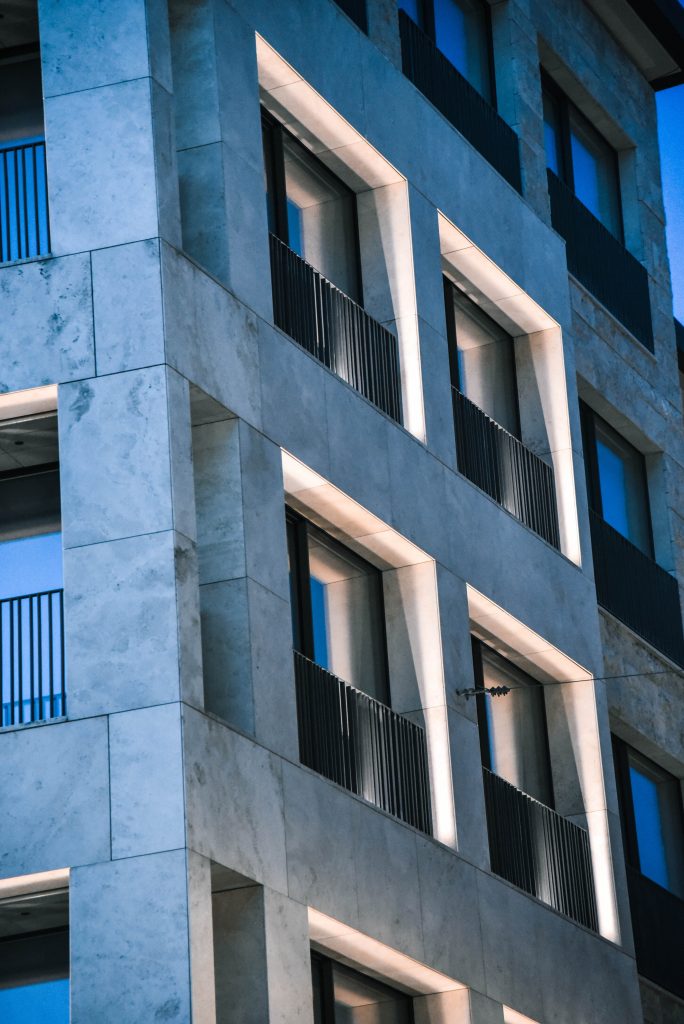 Do you currently live in an apartment and want to increase the security of your home? Are you looking for the safety of a privately owned house without the cost? Are you wondering how you can keep an eye out for strangers who may be checking out your front door?
Trying to find a solution to keep yourself safe while living in an apartment is something that many people can find challenging. By definition living in an apartment requires you to be in close proximity with many people you may not know or trust. A large apartment building can have hundreds of residents and that isn't even counting all of the guests, deliveries, and other people that you have no idea about. Because of all of the people coming and going, making your apartment as secure as possible should be one of your top priorities. Having a way to check the door, take deliveries, and monitor your home without putting yourself in danger is a hard problem to solve. Thankfully using a Vivint doorbell camera can solve all of these problems. With a camera monitoring your door and hallway 24/7 you can get fast, accurate, smart notifications sent to your phone that will let you know exactly what is going on. Imagine hearing a loud noise in the hallway late at night from inside your apartment. You may be worried about what is happening outside but do not wish to attract attention to yourself, open the door, or leave the comfort of your own bed. With an apartment door security camera from Vivint you can get a clear idea of exactly what is happening in your building without ever even having to move. Another additional ability that a camera brings is the ability to create recordings and take pictures. With this extremely useful feature you can even see what happened in the night while you were asleep, watch packages be delivered, record suspicious events for later reference, and have a record of what happens outside of your door. Imagine not having to worry about stolen packages, answering for deliveries, or even opening the door without knowing exactly what to expect. An apartment doorbell camera adds a level of security and peace of mind to even the most crowded living situations. 
As mentioned above you will need to check and double check your specific buildings codes and rules about having a doorbell camera. While Vivint's security systems are a fantastic option for any apartment you should never modify your apartment without your landlords permission, or record in an area where it is illegal for you to do so.
Following the above tips is a great way to quickly increase the security and safeness of any property, but can be especially vital in a apartment or other high density housing situation. Using a security camera provides a great way to get some much needed peace of mind while living in a large area.