Best doorbell cameras in the market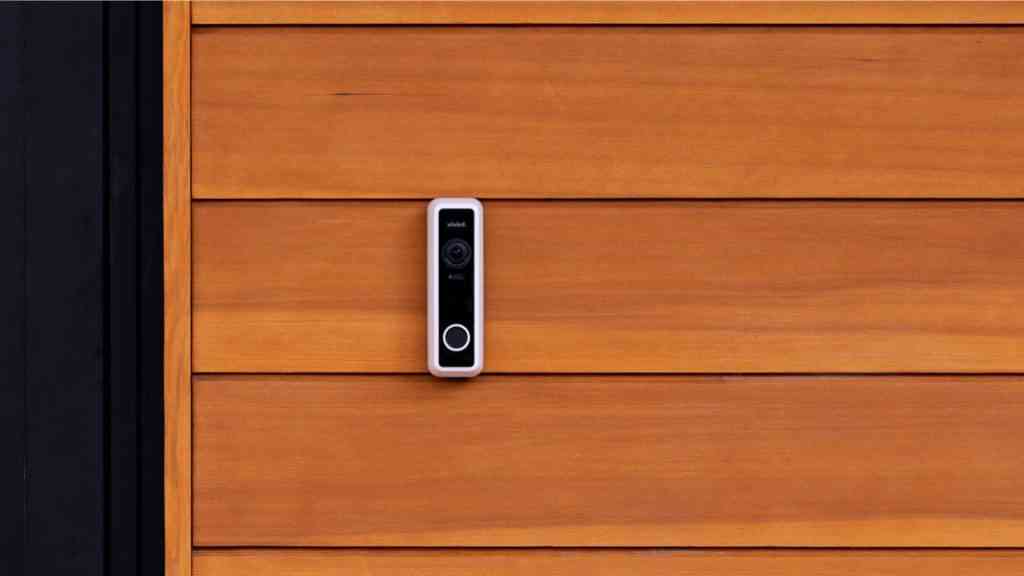 If you are looking for the best way to scare out thieves and have a close watch on the unwanted guests at your home, then doorbells cameras could be the perfect solution. If someone is at your door, a smart doorbell camera can alert you to their presence. You can see them and communicate with them through your smartphone. Moreover, in the present scenario of social distancing, it's the best way through which you can talk to a visitor, but you can also keep your door closed.
With a doorbell camera, you can expect your packages' safety, as the devices serve as a great way of defense. They also protect against break-ins, burglaries, and home invasions. They come in both hardwired and wireless options. With a wireless (battery operated) doorbell camera, setup becomes much easier, however good battery performance must be required for these cameras.
The doorbell camera offers excellent help for people with mobility issues. If someone cannot get to the front door easily, he/she can use the smartphone to tell the visitor to wait until the person can reach the front door. So, keeping in mind these key points, here are some of the best doorbell camera companies available in the market today:
With best-in-class technology and affordable products and services, Ring is one of the most preferred companies when it comes to doorbell cameras. They are easy to install, durable, and weatherproof, and have features like motion detection, night vision, and two-way talk. Their superior video quality gives you a clear view of the outsiders. You can choose whether you want the camera to be battery-operated or you need a hard-wired installation. Looking at all the great benefits, it is a great fit for your needs of a doorbell camera.
Arlo doorbell camera is considered as one of the smartest ones in the market. With features like wide-angle, diagonal viewing lens, 2K HDR video, noise cancellation, and enhanced night vision, this one is sure to catch your eye while choosing a doorbell camera for your home. Through this camera, you can see your visitors from head to toe, so you always get the full view of the person outside your home. The camera can distinguish between person, package, car, and animal. It is compatible with Google Home and has a built-in siren. If you want a camera with great detection sense with some excellent features, this one fits perfectly to your needs.
Vivint doorbell camera comes with 1080p resolution with HDR, infrared night vision, and an impressive 180-degree field of view. The unique feature of this camera is its alarming system that comes in the form of lights and siren. This high-tech doorbell camera offers two-way talk and requires professional installation. With sky integration, you can unlock your front door and control various other things using the app. If you are looking for a smart camera with all the high-tech features, then Vivint checks all the boxes for you.
Frontpoint offers the slimline doorbell camera with some great features that you should consider while making a choice. If gives motion sensor alerts up to eight feet, even if your visitor does not ring the bell. It has a 180-degree wide-angle view and infrared night vision up to eight feet. However, it requires your signup for the Frontpoint ultimate plan. If you take the plan, you will receive all the great benefits this camera has, including 24/7 monitoring. If you are looking for a variety of security features in a doorbell camera, then this camera works for you.
Nest doorbell camera comes with the right combination of all the features that you want. It offers 24-hour streaming, night vision, facial recognition, and recording of up to 30 days of continuous video. It is compatible with Google Mini who lets you know when someone is at the front door. However, it is not best for those who want a battery-operated doorbell as it requires a hard-wired connection. It is easy to install, and it can be programmed to recognize family and friends. In brief, it is a customer-friendly device that comes at an affordable price.
So that's it, these are some of the best video doorbell cameras available in the market. These devices are a must need to safeguard your home and family. Most of these doorbell cameras come with amazing mobile apps that let you access some great features, and you can take total control of your front door from just any corner of the world.
As you have seen above, each of these doorbell cameras has its unique set of features (each having its pros and cons). They are mostly easy to install, easy to use, and you can integrate them with smart home ecosystems. So whichever doorbell camera you will choose, make sure that you will get everything required within your budget. To make the right choice, analyze each of them thoroughly and then lead to a solid conclusion.