Is Vivint doorbell camera better than Ring?
Vivint and Ring are both one of the best providers of home security systems in the market today. Both of them offer amazing features like the latest home automation devices, 24/7 professional monitoring, and customization features to your security system. They both stand way ahead of their competitors when it comes to effectiveness, reliability, and technology. Their customer service and tech support also get a lot of praise from the customers. But with all the great similarities, there are some huge differences between the two that you must consider when making a decision. So, let's understand the pros and cons associated with the doorbell cameras of both of these companies:
There are four video doorbells offered by Ring: Video Doorbell, Video Doorbell 2, Video Doorbell Pro, and Video Doorbell Elite.
– Installation is DIY and super easy
– Excellent video quality
– Comes with both wired and wireless installation options
– Very reasonable price
– 24/7 professional monitoring
– Two-way communication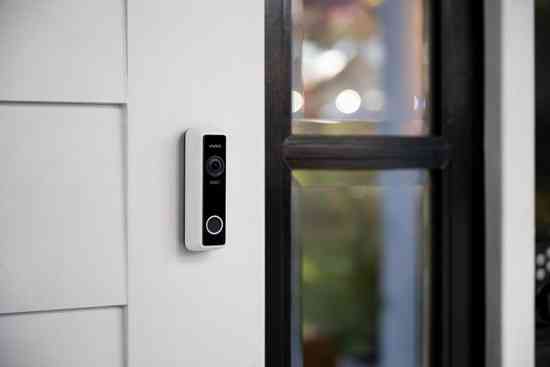 – There is no good installation walkthrough
– Speaker is not of great quality
– Large design
– Battery life is poor
Vivint offers a high-tech doorbell camera with an elegant design, and it fits in beautifully with any home décor.
– 1080p resolution with HDR
– Infrared night vision
– 180-degree field of view
– Professional installation
– Modern design
– It comes with a high cost
– No feature of facial recognition
– Hard-wired connection is required
– It requires monthly monitoring
The above-mentioned pros and cons can give you an overview of both the companies' major points to consider. Now let's have side-by-side similarities and differences between both the brands so that you can understand the above points in a detailed manner:
Similarities between Vivint and Ring doorbell cameras
• In both Vivint and Ring doorbell cameras, whenever any unusual activity is sensed by the camera, the alarm is set off. You can have alerts on their smart-device apps.
• Vivint and Ring are both customizable. With Vivint, you can work with a representative to create a package. With Ring, you can do it on their website.
• Vivint doorbell camera requires monitoring and its monitoring team is available 24/7. On the other hand, Ring doesn't require professional monitoring but it can be monitored through the app for a monthly cost.
Differences between Vivint and Ring doorbell cameras
• Both security systems have a control unit, but Vivint has a much more advanced unit in comparison to Ring. Vivint's monitor feels like designed in a much better modern style than Ring's monitor.
• Vivint requires professional installation, which means that a technician will come to your home to install and setup the Vivint doorbell camera. Ring doorbell camera can be installed by yourself, so it's kind of a DIY installation. You can also hire a professional to install Ring doorbell camera if don't want to do it yourself.
• With Vivint, you have to pay the installation charges, and then there is a monthly cost that you need to pay. Ring is much more affordable in comparison to Vivint as their monthly monitoring fee is less.
• In case of Vivint, you have to sign a contract of up to 60 months, but you won't have to sign a contract in the case of Ring even if you are going to have professional monitoring.
So, by having a look at the above-mentioned points, you can easily understand that doorbell camera offerings from both Vivint and Ring are impressive. These companies give tough competition to each other in terms of features, monitoring capabilities, and service. But installation plays a key role here. As you understood, Vivint's installation requires a professional to do all the stuff. That really says something specific about Vivint. Whenever a system requires a certain kind of specialization, you should keep in mind that it is done for a reason. That reason alone gives an edge to Vivint doorbell cameras.
With Ring, you don't need any tech experience to interact with their doorbell cameras. Definitely, the system gives you too much convenience, and you get many features that you can usually experience with expensive home security systems. When you see the overall packaging and the features you get at a reasonable price, Ring stands tall there.
Vivint is obviously for more tech-savvy people, but there are a couple of caveats that come with it. First, you need to sign a long-term contract. You are also going to pay more for the Vivint doorbell camera in comparison to Ring. But if you consider its major points like powerful security and smart home capabilities, you will find it a better option. However, the professional installation is not something that everything likes, but if you can overlook it, then Vivint comes with a great offering for protecting your family and transforming your house into a smart home.