Window Alarms
and Window Sensors
For Your Home
Call for Professional Installation
Get A Free Quote
From Vivint
Window Alarms
and Window Sensors
For Your Home
The world we live in today is extremely different than the world we lived in 20 years ago. Have you ever wished for extra help looking after your house and your family when you aren't home? There are so many aspects that you and your family have the right to be protected from, and we are here to do just that. Our utmost goal is to give you peace of mind that your home and family is safe in our hands. With this being the case, home security is more important now than ever before.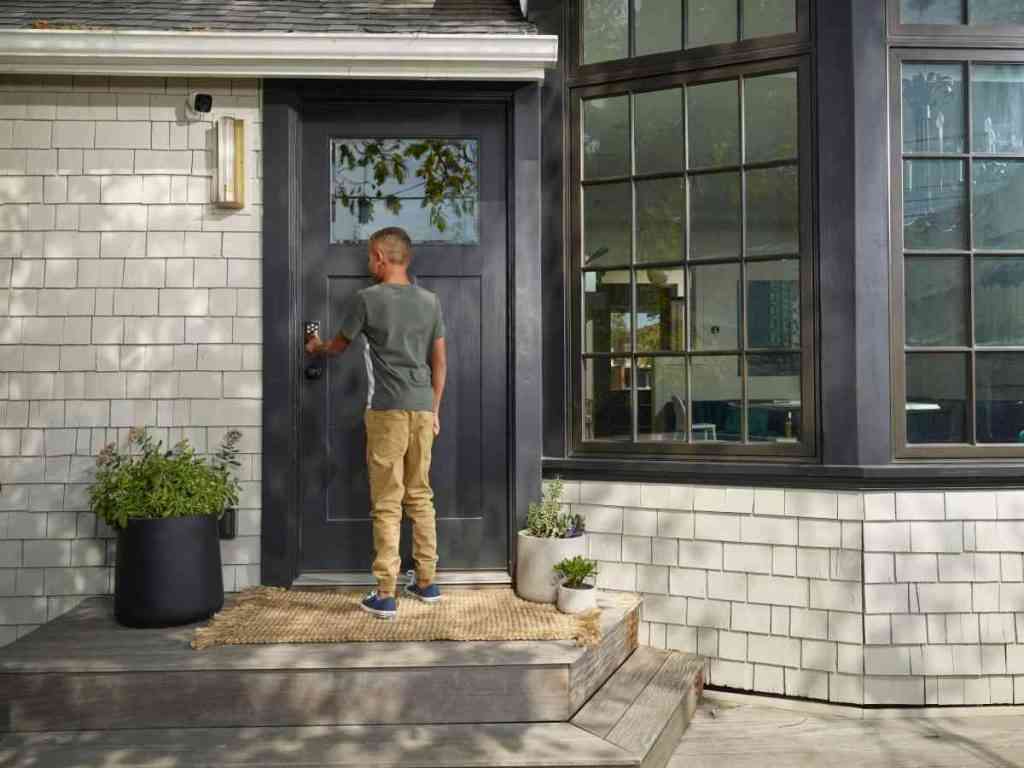 In today's age, people are constantly coming and going through your neighborhood and particularly close to your house, especially people that you have never came into contact with and that you do not personally know. Between packages ordered from the internet, to garbage and cleaning services, to just people hanging around your neighborhood doing work, people are around your house whether you like it or not. Depending on your area, you might not know just how great your need for window alarms and window sensors is. Whether your area be urban, rural or suburban, your need for these products are key to a safe living area. So many people are stopping by your door daily, when your home and when you're not. Why wouldn't you want your home to be as secure as possible with professional home security window sensors and automated home security window alarms?
Security Options for Your Home
In 2020, 46.9% of people in the United States did not have any type of security system installed in their homes. Out of all burglaries that occurred, 23% of them came through the homeowner's windows. It is extremely common for homeowners to leave their windows unlocked, leaving their home open as an easy access point. This puts homeowners at a very high risk for exposure into their homes. As many break-ins happen between the hours of 10am and 3 pm, times where most owners are away, there are options to keep your home secure. Vivnt links all security attributes to your smart device through an app you that have access to download and set notifications for. When looking to keep your home secure, there are many options that Vivnt offers that you should consider. When considering window sensors, they are able to add a needed layer of protection that will keep unwanted visitors away for good. As soon as your window is intruded and set off,
your home security
alarm will sound. This will deter an unwanted visitor away. At the same time you will be notified via the Vivnt home security app on your phone that your alarm has been set off and that your siren has sounded. Vivnt offers around the clock monitoring specialists that will also be alerted when your home security is breached, and they are ready to help you in time of need if there is an emergency. They offer a service that is there to aid you in any way and help assist you in your time of need and emergency. You will never deal with a problem or emergency alone with
Vivint
. Typically, just knowing that you are protected by a
Vivint
home security system takes a large load off on your mind throughout the day. It allows you to go about your daily life potentially without a care in the world, it essentially is like having someone there even when you are not able to be home. With a
Vivint
home security system, you are able to set up so many other outlets to keep your home protected. This includes add-ons such as doorbell cameras, indoor cameras (especially for babysitters and cleaning services), and a peephole cameras that are setup in place of a peephole in your door. Some of our services even include sensors, such as heat and movement that allows you to be notified when someone is too close to your windows or door, wherever you choose to set this aspect up.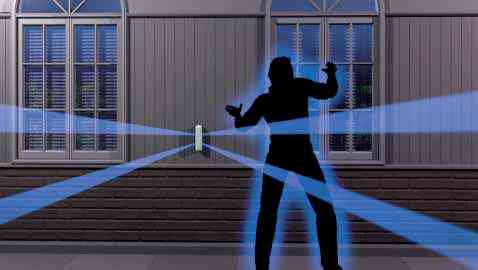 Ready to turn your home into a smart home? Call now to get started or fill out the form.
Numerous Uses of Window Alarms and Window Sensors
Vivint
window sensors are the most up to date function of security for your home, they are completely wireless and run on a long term battery operating system. They tell the control system what is going on through transmitters.
Vivint
also offers a complete professional installation when you choose a package.
Vivint
window sensors are completely unseen and inconspicuous so that the aesthetic pleasantness of your home stays intact and how you want it. The function of a window sensor or window alarm is typically very straightforward, but most don't realize that they have creative uses also. Do you have a rebellious teen that needs their behavior monitored while you are asleep or out of the house? These devices in your home are exactly what you need to do so. Window sensors and window alarms can also prevent children or even the elderly group from wandering off or that need constant monitoring. Do you have valuable that you need to keep safe and secure? Window sensors can secure all of those things; and not just windows. Creative setups include securing things such as, but not limited to medicine cabinets, jewelry boxes and any other items that you deem valuable in your home. Do you have a gun safe that needs to be monitored while you are not home? Window sensors can also be set up to do just that.
Vivint
is here to monitor all of the things inside and outside of your home while you cant be there or don't want to be there!
Let's discuss the use of our smartphones. They give you the ability to do so many things from the tips of your fingers. Your home security system is no different in this aspect. You can monitor, adapt, and change things all from the comfort of your smart phone or device.
Vivint
offers so many more features to keep your home safe and not only stop others from getting into your home but prevent them from happening all together. If chosen, you are able to control your lights, check on the view of your porch, adjust the temperature of your house when necessary, lock and unlock your doors, check the security cameras, and even prevent car theft from occurring with the use of
Vivint's
products and technology.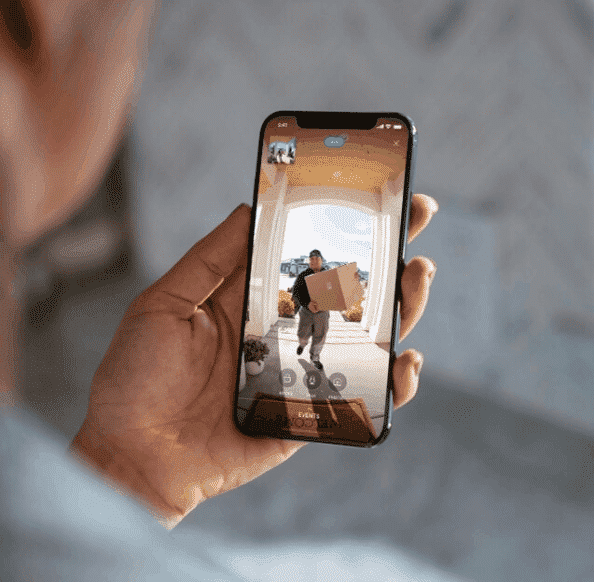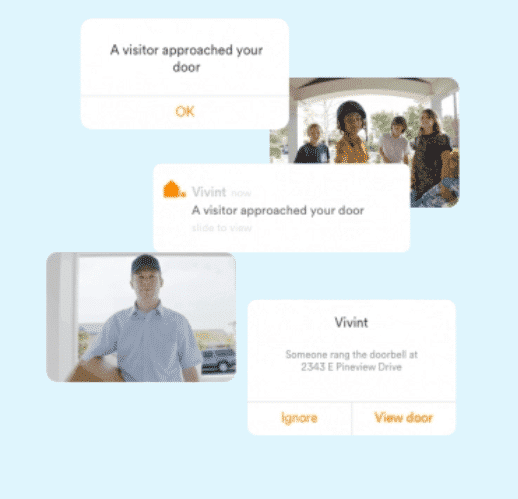 When they say that
Vivint
is with you from the beginning to the end, they are 100% correct.
Vivint
provides the necessary services that take the entire load off of you and your family.
Vivint
provides all of the features that you find deem important and necessary to protect your home.
Vivint
also ensures that everything is installed correctly the first time, makes certain that your home automation system is running efficiently, and that your property is completely secure 24 hours of the day with constant professional monitoring. Break ins occur because people are opportunistic and want what is not theirs. Intruders always seem to find themselves in front of a business or house that is deemed as an easy one to target. There are so many steps that you can take to stop your house or prevent your house from being one of those easy targets. So, what makes a house an easy target you ask? Well homes without a security system is absolutely at the top of that list. Homes that are without a home security system in place are over three times more likely to be issued as an easy target to an intruder than those without one. Doors and windows are also the most vulnerable parts and entry ways into your home. These are the most common places of access for burglary. Garage doors as well as pet doors are huge access and entry points for burglars as well. They are open to intruders open at all points in the day. They are easy access points and the most vulnerable to outsiders. They are easy and quick access points that do not require a lot of attention to gain access into. Burglars look for a quick entry and a quick departure. Within the average span of a day, a burglary happens every thirty seconds in the United States. So based on that information, over three thousand burglaries happen per a twenty-four-hour day span.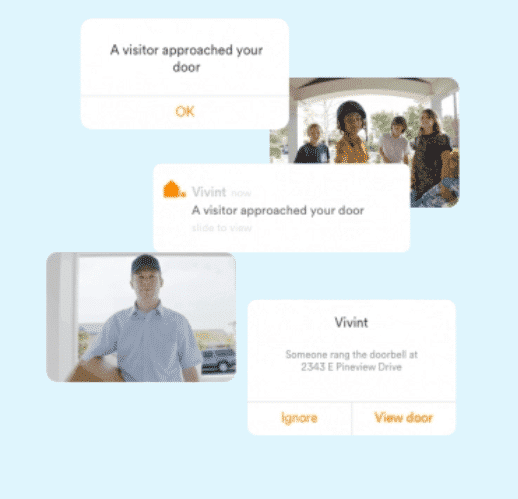 Last year the stats grew even higher. A burglary occurred every twenty-six seconds instead of the today's average which is thirty. When you look into the loss that occurs during a burglary on average, people lose up to three thousand dollars. For the people that are living off one paycheck each month, that is an extremely large amount to lose. Fifty percent of items that were recorded stolen were deemed by the owner as irreplaceable, those are items that have been passed down from generations, items that are keepsakes from your family and children, collectors items, items that will never be able to be bought back. You don't just lose items and money when someone breaks into your home. Sixty seven percent of people stated that it took a tole on their mental health as well as their emotional health overall. You can never give back that sense of security once it is taken from you. The thought of someone coming into your house and taking things that have sentimental value to you and just walking in your house without being welcomed will take a toll on anyone. The most feared thing people worry about in the United States is the fear of someone breaking into their house. Almost sixty percent of Americans fear that someone is going it come in their house while they are sleeping. That worry alone out weighs every other property crime such as someone stealing your car. The fact that most of these incidents with intruders occur in the middle of the day when no one is home leaves your house open for intrusion to occur. It shoes those forty five percent of these incidents happened during the day in comparison to the smaller thirty nine percent that happens during the night. These burglaries are also more common during the summer months. People are constantly traveling and vacationing for days and weeks at a time, leaving your house open.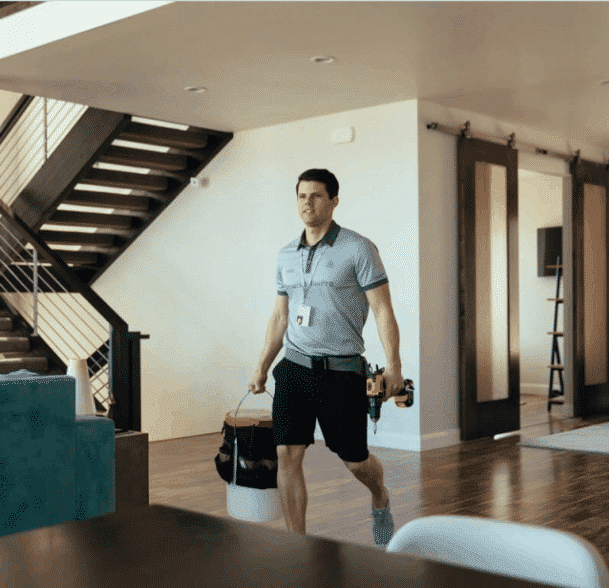 Protect your porch and packages.
Vivint's doorbell camera senses packages. The doorbell also alerts intruders in case they try to steal your packages. You can also open the door from anywhere. With Vivint app, you can also control the garage door.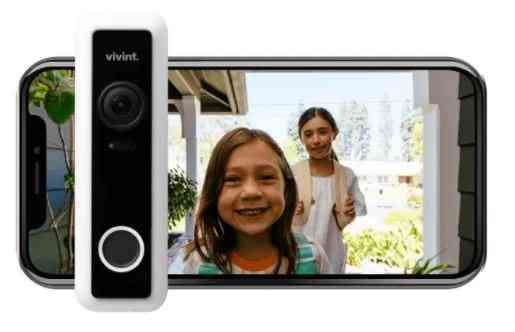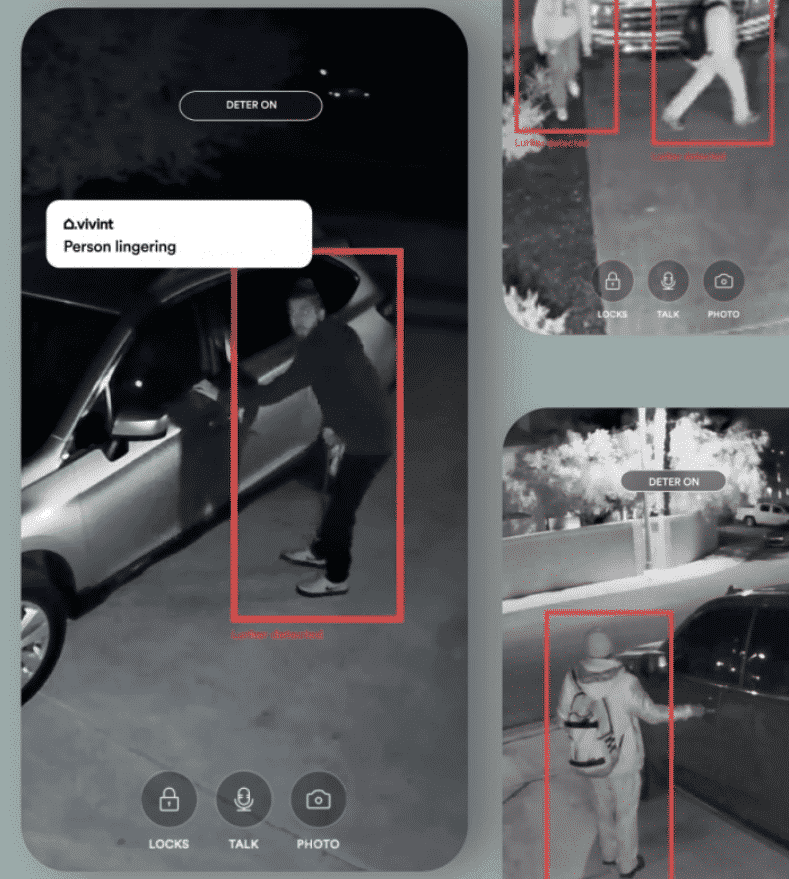 So you have your home secure, but your business is not.. What should you do? We are glad you asked because
Vivint
can help with that aspect as well. We are customizable to protect whatever is yours. Whether that be your car, your home, or even your business. Your business is your livelihood, why would you not want every means that you can have accessible protecting it? Just like your home,
Vivint
can offer you a customizable security system to monitor everything that you need for your business 24/7. We offer indoor and outdoor security camera options as well as mobile access to these sites as well. You can always know what is going on while you are away. It is the perfect way to cherish and protect the small business that you have sacrificed so much to build and maintain. And remember, some of the simplest protection comes from adding window sensors and window alarms to your
Vivint
security system. In the world that we live in today, a
Vivint
security system isn't a want but a necessity. Your business can be protected outwardly but also inward through this system. They offer you help to safely make sure your employees are taking your practice and protocols and implementing them safely and to your business's standards and needs. It allows you to monitor every aspect of your business from the comfort of another person's hands. Helping prevent the large catastrophes from happening is what they do best. The alarms that help prevent fires or theft that can become the downfall of your business can be prevented with the click of a button or an alarm system in place. Having the help of others protecting what is most important is a peace of mind that you can't put a
price
tag on. In this case,
Vivint
takes all of the stress and worry off of you and it onto themselves. Although you pay for security systems, window alarms, and window sensors from your own pocket, you are getting more in return than you truly ever realize.