Vivint home security is a home automation company that originated a little over 20 years ago. To be exact, it was founded in 1999 by Keith Nellesen and Todd Pederson. These men started this company by selling and installing APX alarm security, to now being known as an all-around home monitoring provider.
 The
Vivint
headquarters is in Provo, Utah. There are two other office locations as well. One office is in Chicago, Illinois and the other office in Lethbridge, Canada. These offices will be glad to assist you with billing, customer service, monitoring and technical support. In February 2011, Vivint got its final brand name. The name Vivint arise from "vive" meaning to live and "intelligent" meaning smart. This company's main goal is to provide protection to homeowners, so they always feel safe in their own home. In January 2016, Vivint came out to the public to announce that the company had partnered up with
Amazon
and Nest. A year later in 2017, they also partnered with Airbnb. Three big companies known all around the world were then in business with Vivint home security. Vivint is known to serve as one of the largest home smart home automation companies in the United States and Canada. Not to mention, they provide the best 24/7 customer service. This company serves well over hundreds and thousands of customers. Vivint is always searching for new methods for home security products, so they can reach everyone's security needs.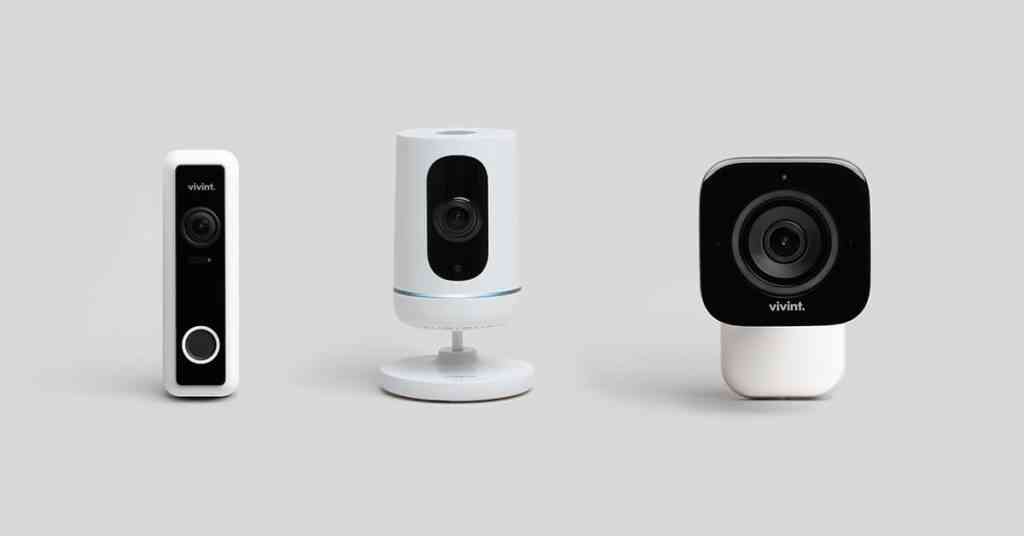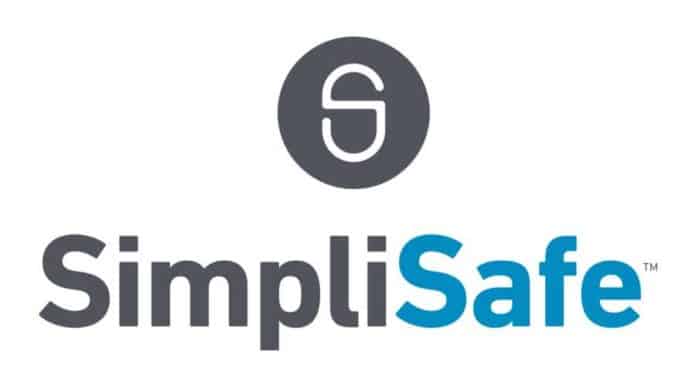 SimpliSafe is a privately owned home security company that originated about 15 years ago. In 2006, two Harvard students, Chad and Eleanor Laurens designed a home security system when their community at the time had more unexpected break-ins than usual. They wanted to provide a safe environment for those renting in the area. SimpliSafe is known as a security provider that offers multiple features as well as an easy installation process. This product has two versions, the original SimpliSafe and the generation 3 SimpliSafe.
 The difference between the two is the design and extra components that were added in January 2018. Chad and Eleanor Laurens worked on this development from their own home from 2006 to 2008. They then began to test out the system by getting feedback from their friends' residence usage. That method obviously did well because they were able to get started by providing security in their community. SimpliSafe headquarters is in Boston, Massachusetts. That is the only office location, but in 2020 SimpliSafe announced the opening of another call center in Richmond, Virginia. In May 2014, SimpliSafe was listed as the second fasting growing company in the Boston area. This security systems plan requires a month-to-month contract and will allow you to expand your equipment pieces at any time, no matter where you are living. The point of the month-to-month plan was to give you the option to take your equipment with you if you decided to move and would not be held down by a long-term contract.
Vivint
home security offers several different features. They provide a basic kit which includes a touchscreen control panel, up to two door entry sensors, a motion sensor, and a water sensor. You may also add additional sensors of your choice if you want the extra. The best part is, if you sign up for a contract with
Vivint
they offer 0% interest when financing. If /when you have paid your equipment off; you will not have to sign and pay a contract to continue your service, you have a choice to do month to month if that best fits yours needs. Once you have purchased
Vivint
equipment professional installation is required, however,
Vivint
customer service will take care of you and all your security needs. You can contact
Vivint's
customer service at any time, they are there for you 24/7. This company offers the latest smart home automation, which is now days the convenient route to go. With the automation features,
Vivint
has a nerve center that allows you to adjust the temperature in your home, monitor the lights in your home, check your home cameras at any time, as well as arm and disarm system. However, there are five main equipment packages that you can purchase when choosing
Vivint
. I will start with the Smart Hub Starter Kit- this is the basic starter kit that includes a water sensor, a motion sensor, and two door entry sensors. Secondly, the Home Security System Bundle- this bundle includes everything in the basic starter kit plus a smart smoke detector. Third, the Smart Home Control Bundle- this bundle includes a smart control plan plus a smart thermostat, a smart door lock, and a smart garage opener. Fourth, the Video Security Bundle- this bundle includes everything in the Smart Hub Starter Kit plus a video doorbell, and outside and inside security cameras. Lastly, is the Smart Complete Bundle- this is the full premium package that includes all the smart security devices. This system also has a two way talk feature, meaning you have access to listen and talk through your
camera
or video surveillance. The camera also has an infrared vision setting allowing you to get a vivid picture of what may be going on around your house at night. The night vision feature gives most individuals a peace of mind whether they are at home or away. Conveniently,
Vivint
allows you to control everything remotely from an app if you are an Android user or an iSO user. You can also gain access from your PC using internet. By using these servers, you can view and control many things. The app will show you which doors and windows are open and unlocked or being tampered with. There is also a button on the app that you can press to arm and disarm the system. On the app there is an activity icon that lets you view all the activity on your security system. The
Vivint
app also supports Amazon Alexa, Google voice, and Nest thermostat. I would also like to elaborate a little on
Vivint
's car guard installment which is a cool feature. By installing the car guard in your vehicle, you will have access to 
view
 all sorts of information. For example, you can select the car icon on your app and see whether the car is parked, driving or offline. If the vehicle is in route, you can view its progress, total distance traveled, and trip history.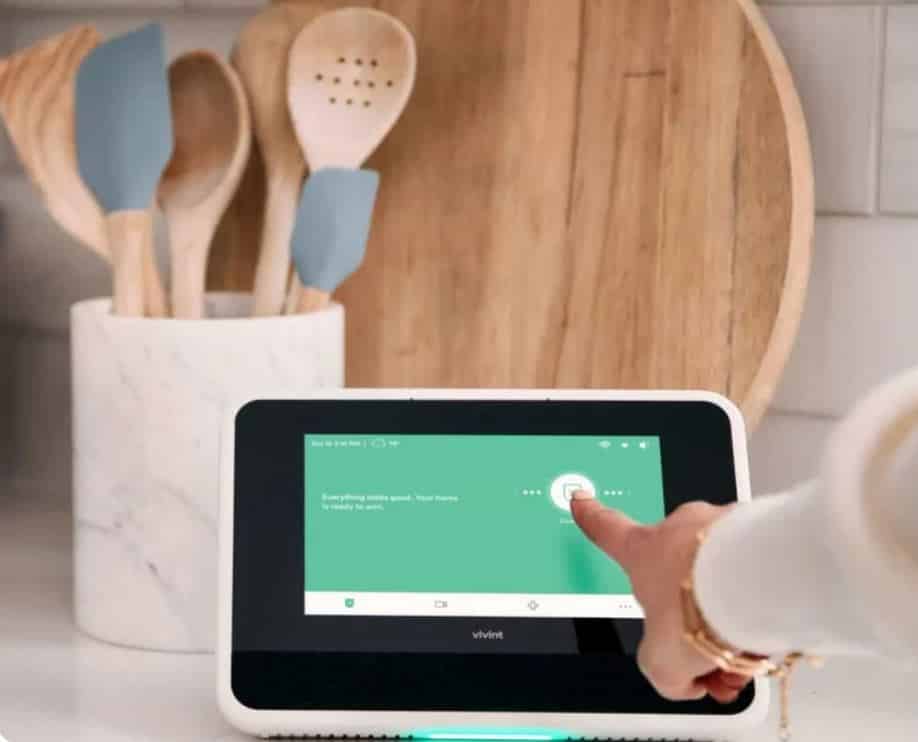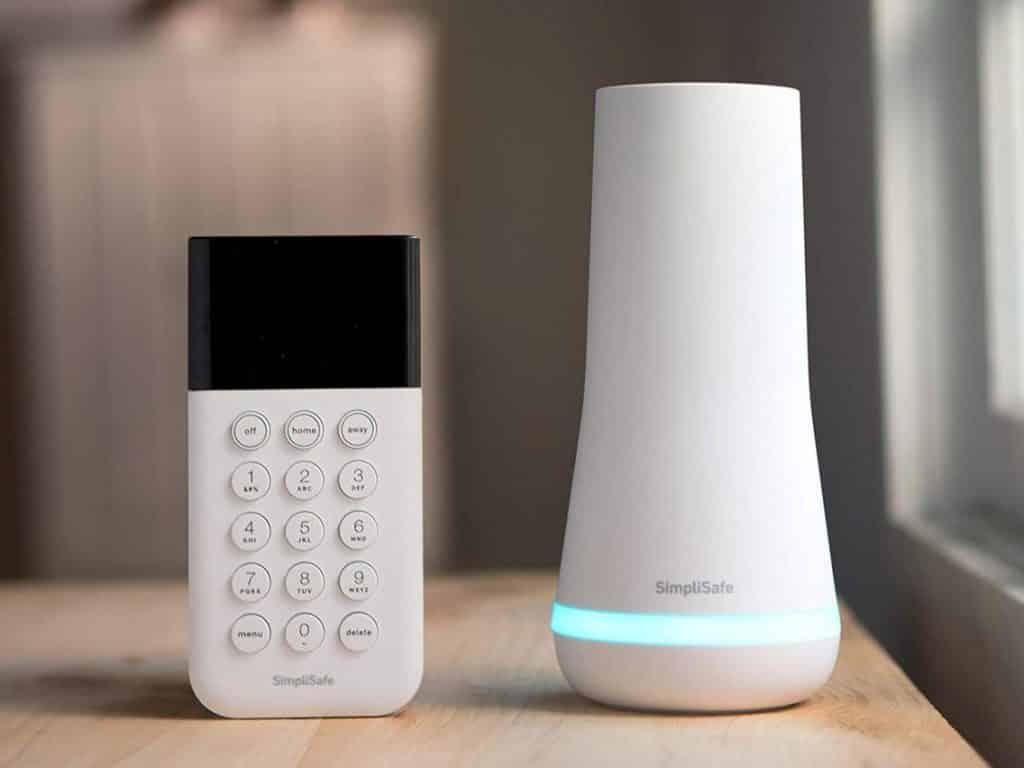 SimpliSafe home security offers a variety of security cameras and motion sensors of its own. Although, you can get your system installed, this equipment is designed for individuals who are interested in installing equipment themselves such as simply installing the device with adhesive strips to stick to any surface. The adhesive strips also allow the camera and sensors to be easily moved without all the hassle of wires. There is a main base station to this system that connects wirelessly to all sensors and monitoring services. When setting the base station up, you must properly place it within 400 feet of your sensors and 100 feet from the main keypad. SimpliSafe also has several other equipment pieces such as: Simplicam, Video Doorbell, Entry Sensors, Motion sensors, Keypad, etc. When it comes to monitoring, SimpliSafe has three different options that connect to the base station.
The first option is "Complete Home" which allow 24/7 monitoring and full access to the SimpliSafe phone app and all its features. You then have your second option being "Pro monitoring only" which gives connects 24/7 access to dispatchers. Lastly, you have "Camera recording only" which allows recording and storage of all footage. The batteries in this system are known to last up to 10 years, which is a huge advantage of not having to keep up with the battery life. SimpliSafe has three main modes which are home mode, away mode, and test mode. The home mode activates the entry sensors when you are at home and just need to feel safe. The away mode activates the entry and motion sensors when you are away. The test mode allows you to test your sensors every so often to ensure they are working correctly. Another interesting feature is the secret alert only option. Basically, you have the option to put a door entry sensor some place you do not want others to have access, once they open that entry you will get a secret alert. The person who opens the entry will not be notified if it's on secret alert only mode. SimpliSafe is an affordable home security provider when comparing prices to other companies because you are not required to sign long term contracts. They offer something called the month-to-month contract. The month-to- month contract was designed for cancelling or moving your equipment at any given time and not be stuck with a long-term contract.
As most know,
Vivint
and SimpliSafe are both very popular security providers. These two companies offer wireless systems that are connected to a cellular network. When it comes to deciding on which home security system to choose from, you must stop and decide what will best meet your needs. Both systems have similar features you must simply outweigh the pros and cons of what you are looking for. When you purchase a security system for the first time the first thing to decide on is where you want it installed, and who you want to install in.
Vivint
has free professional installation, and SimpliSafe is an easy do-it-yourself installation. You must ask yourself how much work you are willing to put into it. If you choose a, do it yourself home security system like SimpliSafe, you must remember that you will not be offered around the clock monitoring with no contract.
Vivint
home security offers around the clock monitoring, so if your system is triggered at any time the local authorities will immediately be contacted. That feature is very convenient when you are unable to get home right away to handle the matter. Now let's discuss the eye appealing qualities, if you are an individual who likes the nicer, more modern look to your equipment then
Vivint
has more to offer. Not only is it for their high-quality equipment, but
Vivint
also offers better smart features. Now days pretty much everything is accessible to your smart phones. You can control all
Vivint's
smart home features from your phone without having to be home. Another point is budget, whether you want to spend the extra money or not. Although SimpliSafe is said to be the more affordable route, you must remember you get what you pay for and when you are comparing their all-around features you do not get as much from SimpliSafe system as you might expect. They do not offer as many advanced features as
Vivint
does. For example, SimpliSafe's indoor camera does not feature person detection. Meaning there are a lot of false detection notification due to the lack of picture recognition. The slightest movement can trigger a false detection.
Vivint
on the other hand has a clearer detection as far as camera/ video surveillance goes. That quality is important to most, because if their house gets broken into, they will have better picture proof to identify the intruder. Another task that
Vivint
offers over SimpliSafe is the better home automation. As I mentioned before,
Vivint
supports Nest thermostat and by connecting the two, you can manually create a schedule to control your temperature settings. You can also do the same while having your system manually lock and unlock your doors at any time. It is amazing all the special features
Vivint
gives you access to at the touch of a button. Overall,
Vivint's
smart home is far more impressive than any security system. If you are willing to pay the
cost
, you will get your money's worth with the many offered features listed in this article. 
Don't forget
 when choosing
Vivint
you will always have 24/7 protection and remote access to
your home security
needs.