Outdoor alarm camera systems
An unwanted visitor is someone that you never want to see roaming near your home. The good thing is that you don't have to worry about them anymore. We do things differently and with our outdoor alarm camera system, your home is protected 24/7. We know how important the security of your home is, therefore our outdoor camera is a perfect combination of technology and innovation.
What makes a good outdoor camera?
Video clarity and detailing is the first and foremost need for a good outdoor camera and we believe in providing you not just good but the best one. Our outdoor camera comes with 1080p HD display with 4K sensors with 140-degree field of view. That means you get a detailed video quality and utmost clarity. The next requirement for a good outdoor camera is its alarming system. Our outdoor camera takes quick action, so If it spots a stranger in your yard, it can flash its LED light and make a whistling sound to let the person know they're being watched.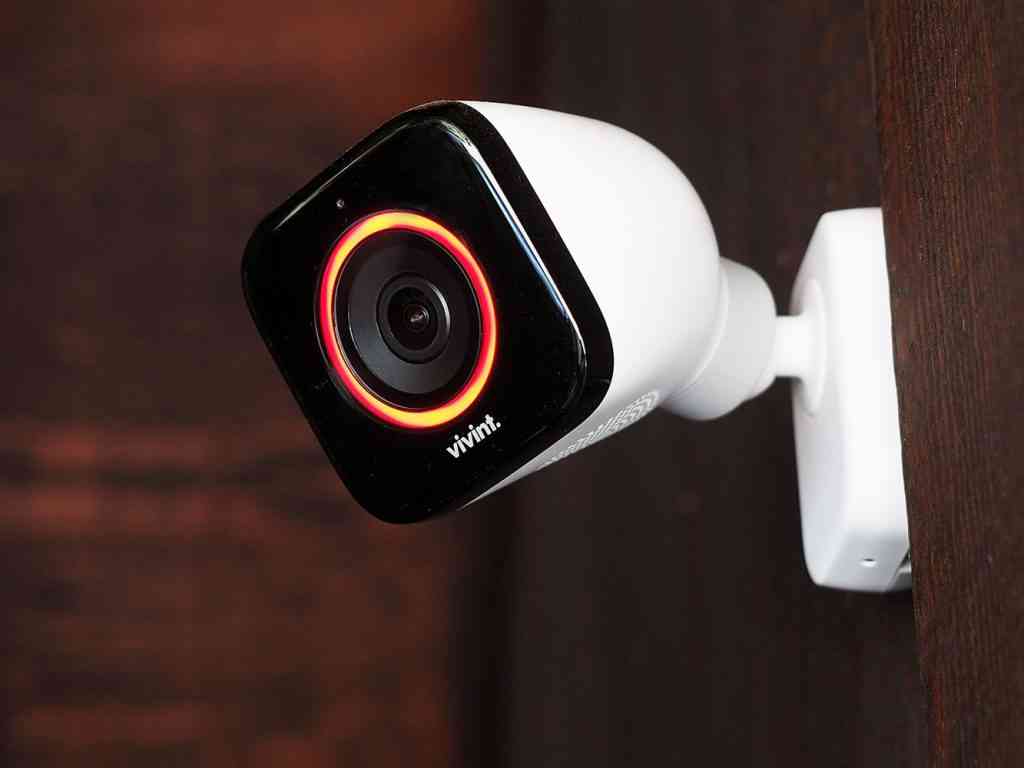 What makes our outdoor camera special?
We not just alarm you but we give you the full identification. With our outdoor camera, you will get a thumbnail image of the person sent directly to your phone, making it easy to monitor the activity outside your home. And yes, it can differentiate between people and other moving objects like animals and cars.
In terms of audio quality, it has a speaker and microphone which allows for two-way audio. That means you can speak to whoever you're recording.
If we are saying 24/7 protection for your home, that really means that our outdoor camera has amazing durability. It is dust-tight and able to withstand wind, rain and snow.
How does Vivint outdoor camera compare to the competition?
The term "smart" in smart outdoor cameras really matters to us. With Vivint, you get complete home automation and a mobile app that allows you to operate almost every aspect of your system while you're away from home. Our touchscreen control panel literally puts the smart home features at your fingertips.
When it comes to security, we don't believe in having third-party stuff, so we design our equipment in-house. That means you can expect some of the advanced features that you won't find in any other outdoor camera.
There are some unique features like "lurker detection" where the outdoor camera can alert you if it sees someone it doesn't recognize. Plus, it has a "siren extender," so if someone trips your security system, the camera will help sound the alarm and alert your neighbors.
How to set up the camera?
With our outdoor camera, you don't need to think a bit about the setup. All of
Vivint's
equipment is professionally installed. Our installation technician will come to your house and set everything up for you. So, you just need to relax and enjoy the best 24/7 protection for your home.