Is Your Home Protected from a Property Crime?
The residents of Burnsville make up a part of the Minneapolis-Saint Paul Metropolitan area. There are over 61,000 residents in the area which is south of Minneapolis according to the 2010 census. As of 2000, this was the 10th largest city in Minnesota and was named after an early Irish settler, William Byrne. Residents of this city might love being close to Minneapolis, but might be looking for a way to reduce their chance of being a crime victim. Even though this isn't the bustling city of Minneapolis, there is still a chance of a person being the victim of a property crime.
How Bad is the Crime in the City?
The crime index for Burnsville is 20, which means it's safer than about 20% of the cities in America. In a year, there are 3.04 burglaries per 1,000 residents, 23.97 thefts, and .98 motor vehicle thefts. Within the city, a person has a one in 36 chance of being the victim of a property crime, with the highest chance of becoming the victim of a theft. In Minnesota, the chance is one in 45. With a high chance of becoming a victim, it's important for every resident to take the proper steps to protect their home and their family.
How Bad is the Crime in a Particular Neighborhood?
Knowing the crime levels in the city is helpful, but it's also important for the person to consider the crime levels in their neighborhood. There tends to be more crime in the center of the city and less crime in the southwest, southeast, and east, with the southeast corner being the area with the lowest crime. Those who live in areas with lower amounts of crime will want to do what they can to ensure their neighborhood stays safe, and those who live in areas with more crime are going to want to learn more about what they can do to lower the crime rate and protect their home.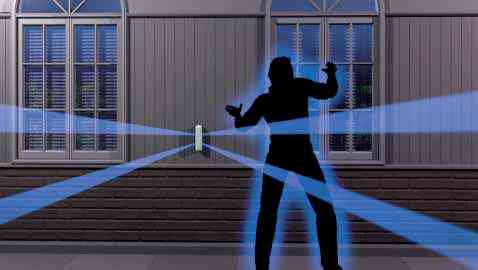 Should a Resident Purchase a Security System?
In most cases, it's going to be a good idea for residents to purchase security systems for their home. A security system that includes outdoor cameras or even a sign stating the home is being monitored can reduce the person's chance of being a property crime victim. Thieves often avoid homes they know have security systems because there is a higher chance they'll be caught. There's also a smaller amount of time for them to be able to get inside to steal something before the police may arrive.
What Security System is the Best?
This is going to depend on the homeowner and their needs. Often, it's going to be a good idea for them to take advantage of security systems that are monitored. This way, even if the person is asleep or isn't home, if the alarm goes off the police will be notified. Some homeowners are better able to monitor their own home, however. In these cases, they might opt for a do-it-yourself option. They won't have a company to monitor the home for them, but they can often save money with this as they can shop for the best deals and won't have to pay a monthly monitoring fee. Some people may want to look into a combination system as well. They might purchase a monitored system and invest in motion detectors that are watched by the monitoring system. Then, they can add on cameras they'll monitor on their own, invest in smart home security components, and add on anything else they might want. This has the benefit of being monitored if someone breaks into the home while still allowing the homeowner to completely customize their home's security.
What Companies are Available for Monitored Security Systems?
If a person decides to go the monitored or combination route, they'll need to find the right security company to work with. A person should look through information for each company to learn what their systems include, how expensive base packages are, and what components can be included in the security system if they decide to add on in the future. They will also want to learn more about the prices and about how fast the response is if there is an alarm set off in their home.
What Else Can be Done to Protect the Home?
Basic steps like ensuring bikes, electronics, and any other valuables are inside the home at night or when the homeowner is gone can help protect the belongings and ensure they aren't stolen. The homeowner might also want to invest in motion-detection lights for the front door or leave the light on at night to ensure the front door can clearly be seen so a thief doesn't have time to break into the home. They will want to ensure the home is completely locked every time they leave or go to bed to ensure it's not easy for a thief to enter. Taking basic precautions like these helps to reduce the chance of them becoming the victim of a property crime and helps secure all of their belongings. Residents of Burnsville are going to want to look into everything they can do to protect their home and avoid being another victim of a property crime. By purchasing a security system for their home, they can reduce this risk tremendously. Start looking into your options today to find the right security system for your home and to ensure your home is as protected as possible.