What is Northern Telephone and Data (NTD) Corporation?
NTD is a company founded in 1993 that offers a few residential services including phone, internet, website hosting, and home security. They also offer these services and a few others for businesses, such as IT networking and support and e-mail hosting. Located in Oshkosh, Wisconsin, they are a locally owned and operated company that provides service to Winnebago County and the surrounding areas.
For home security systems they offer burglar and fire alarms with professional installation of your cameras and DVR, remote access for live video surveillance and control systems, intercom systems, a medical alert system, and 24/7 monitoring. For businesses, NTD offers the same options as residential minus the medical alert system. Their professional monitoring is done over IP, cellular, or landline.
How do the customers feel?
Northern Telephone and Data corporation is a small company in terms of the region it supplies. This means that it can be a bit difficult to find customer reviews for their services. On Yelp and in the reviews on their Facebook page, all of the reviews are centered around their internet and phone services. Most of the reviews are happy with the service they are being provided as well as NTD's customer service. There are a few that are unhappy stating that services are a bit adequate the further out of town you are, even if it is just ten minutes. With this in mind, there is no real way to know how NTD's security systems hold up or how reliable their monitoring is in the opinions of their customers.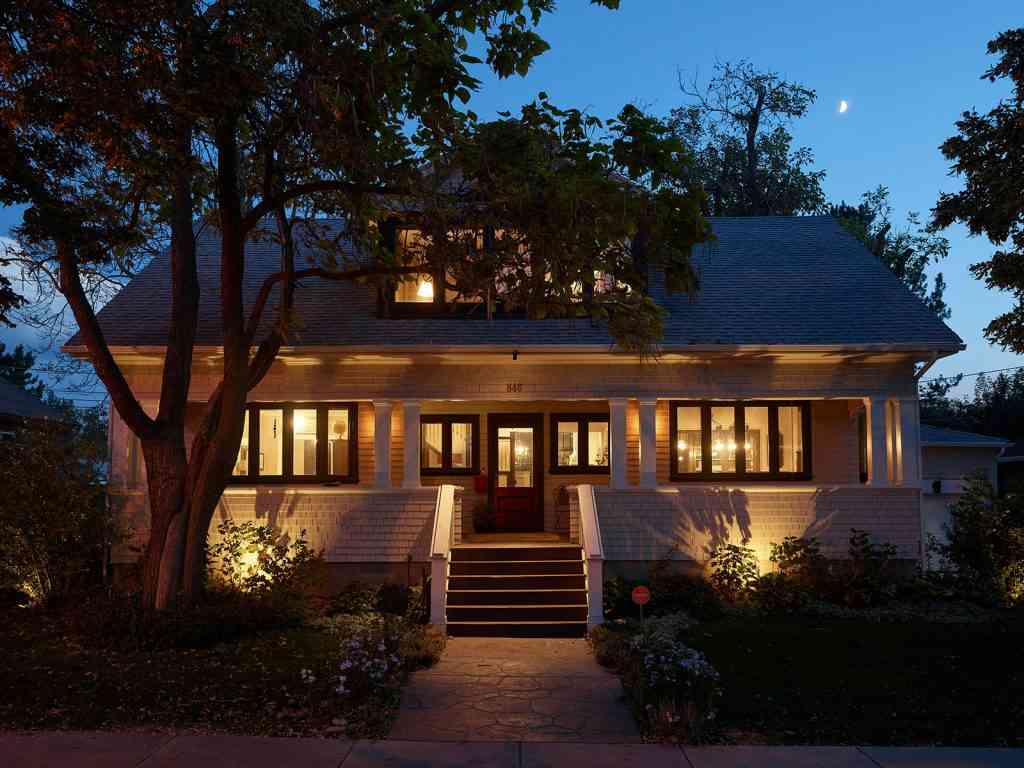 NTD is only an option if you live around Oshkosh, so it is not much of an option for most people, and if you move you can say goodbye to your system. On top of that, you cannot find any information on their actual equipment on their website, no list of what products they have, no descriptions, nothing. So, all you can do is fill out a request pricing form and wait for them to get back to you. You have no choice but to go in blind instead of having some idea of what you do and do not want. However, NTD does offer a wide variety of services outside of home security, so if you live in the area and plan to be there for a while, it will not hurt to see what they can offer.
Is There a Different Option?
Absolutely! Vivint offers top of the line home security options nationwide, so no matter where you live there is a good chance you can get serviced and if you move you can take your system with you. Vivint will even send a technician to take it down and when you move another will come reinstall it, they will even send you new adhesives for your sensors and other products. On the website, you can take a look at all of the equipment offered to you and learn what it is, in fact, some products even list their specifications, like our cameras and car guard. This way you can have an idea of what you want before you call us, and yes you can call and talk to a Vivint agent anytime without having to fill out a form and wait to be called.
Vivint offers a range of products in home security and home automation. Starting with indoor and outdoor cameras with 1080p video resolution and night vision so you have a crystal-clear view anytime day or night. Window and door sensors to keep track of when something gets left open, after all you do not pay to cool off the outdoors. Fire, heat, and flood sensors to protect your belongings from disaster before it is too late. Vivint also offers car guard, smart thermostats, smart locks, and medical alert pendants.
With Vivint car guard you can keep track of your vehicle's location, if it is being tampered with or if it needs maintenance. It is an easy way to protect an important asset to you and your family, and if you have a teen or elderly driver it helps you keep a watchful eye. Car guard makes it easy to get help if you are ever in an accident with no one around, the professional monitoring team can send help your way and give them your location. Medical alert pendants are great for elderly parents or family members with disabilities to help keep them safe in the event of a medical emergency. You never have to worry about getting help ever again.
We have what it takes to keep your home, your family, and your vehicle safe. And yes, our equipment can be installed in your business as well. With our app you can set smart scenes to arm and disarm your system at certain times, adjust the temperature, and lock the doors. We have professional 24/7 monitoring that can dispatch emergency services to you when needed. So, if you are looking for home or business security, give Vivint a call. It is our mission to keep you, your family, your home, and your business as safe as possible. Find out what we can do for you.