How Technology Advancements Have Improved Home Security Systems
With technological advancements soaring in every field, it is no surprise that home security systems have improved as well. Home security is a necessary action at the moment, and there are many advantages in using wireless security systems compared to conventional systems. Wireless security systems are cost-effective, as people can find a lot of models for less than $100. For some homeowners, the cost is the reason why they prefer not to have their homes protected. However, now they can get a wireless network at an affordable price… one that is well worth it to protect their valuables. 
Wireless home security systems are also very easy to install and use. There are no wires to hide, which means homeowners can have the device up and running in no time. They can be installed at home or work, around the door frame and windows or inside the property. Wireless devices allow a better protection range. Wired devices cannot use the same wave frequency that wireless ones can, which means there is a large range of motion that wired systems may not pick up on. This is a huge disadvantage because it allows an intruder to bypass the alarm system and gain access to the property with minimal exertion. Not only are wireless devices more effective than wired ones, they can also be used for detecting other things. Cameras installed in a house can be used to monitor a nanny staying with the homeowner's children while they are away, and it can catch unfaithful spouses while their partner is not at home. 
Wireless devices that are used in and around the home can be very useful. Many companies integrate their cameras and alarm systems in everyday items so that the thief is not aware of its presence. Items like photo frames and clocks can be a perfect security system in disguise. Most home wireless security systems run on batteries rather than electricity, which can be a huge advantage in the quest to protect a person's home or business. Some thieves cut off the electricity before entering a home with the idea that the alarm system will not work if there isn't any power running to it. Nevertheless, a wireless system will continue to work perfectly since it is powered by a rechargeable battery. Just be sure to check and replace the batteries on a regular basis.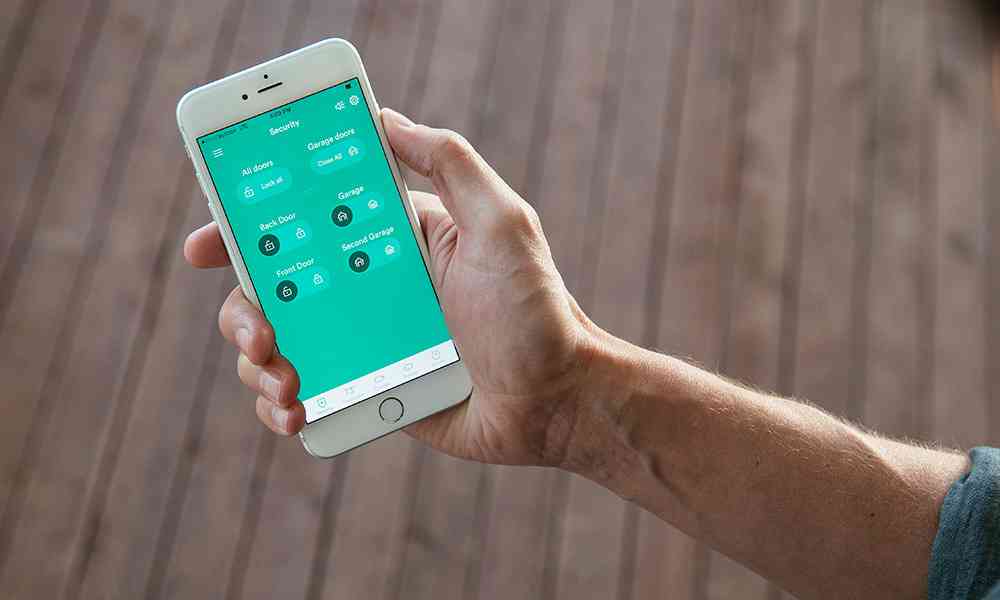 In general, home wireless security systems are becoming the norm in protecting a home or business from burglars. They are easy to install and will always try to determine who is trying to gain access to a person's home or belongings. The fact that they are available at lowered costs is just another plus for many homeowners who want to protect their property. If an individual's budget allows for it, he or she can choose a more modern system with additional functions. It may include smoke alarms and carbon monoxide alarms, in addition to preventing intruders. Furthermore, the system will provide the home or business owner with immediate access to emergency personnel. 
Nowadays, many people are not familiar with this type of equipment, which can be a huge problem for people considering the installation of a security system. Some people have never even read about certain security devices, one of which is called a cell module. Since most people haven't the slightest idea of what this is, they have no clue as to why they should have it. In today's society, many home alarm systems are tied into the actual phone lines. These telephone lines must be connected using a security system because it sends signals to the monitoring station once a problem is detected. In addition, having an actual phone line is no problem for people trying to get past the security system without triggering the alarm. The robber cuts off the power and then cuts the phone line, which turns off the monitoring station signal. Although this happens, the station never receives a signal indicating there is a problem. This is why a cell module is so important. Cell modules can be a wireless device, which is designed to protect the property at any time. The unit works very well, especially in conjunction with emergency services. If the power is cut to a home or business, the cellular module includes a redundant power supply that will allow people to continue talking to the monitoring center. 
Cheap isn't always better
Cheap home security cameras should be easy to set up, and it should work in conjunction with a master keyboard or receiver and computer monitor. The image quality is also something that is very important. Some people who buy a cheaper camera model will notice there are problems with its video quality. That's why people should pay close attention to the reviews of each model. To get the best quality home security camera, it is crucial that the camera has a built-in motion detection system, as well as a decent range of motion. Fuzzy or blurry pictures will not do the home or business owner any good. In addition, many cameras are now equipped with infrared technology, which allows owners to see a person's movement in the dark. Lastly, people should know that less expensive cameras that come with elaborate home security camera software should still be compatible with his or her PC. If they are using a Mac, he or she needs to read the camera's specifications carefully to ensure that it can work with their computer.