The Smart Thermostat works with your Vivint system to keep your home comfortable while conserving energy.
ADD VIVINT SMART THERMOSTAT TO YOUR SYSTEM
Smart vs. programmable thermostat
With a programmable thermostat, you can adjust the temperature based on a set schedule, but Vivint smart thermostat adjusts the temperature automatically. Both can save you a lot of money on energy bills, but Vivint smart thermostat moves a step further and do the temperature tweaking for you.
Get smart with Vivint Element Smart Thermostat
If you are an eco-conscious smart home person, then this one just fits perfectly for you. Vivint element thermostat really puts the "art" in smart as it comes with sleek minimalist design, built-in AI, and proximity sensors. It understands your preferences and adjusts the home temperature accordingly. All these automatic adjustments keep your home comfortable and also conserve energy. Utilizing the Vivint phone app, the element thermostat can adjust when you leave or come home. Now you can have a warm ambiance during winters or a chilled one during summers. And it all happens without creating a schedule every day.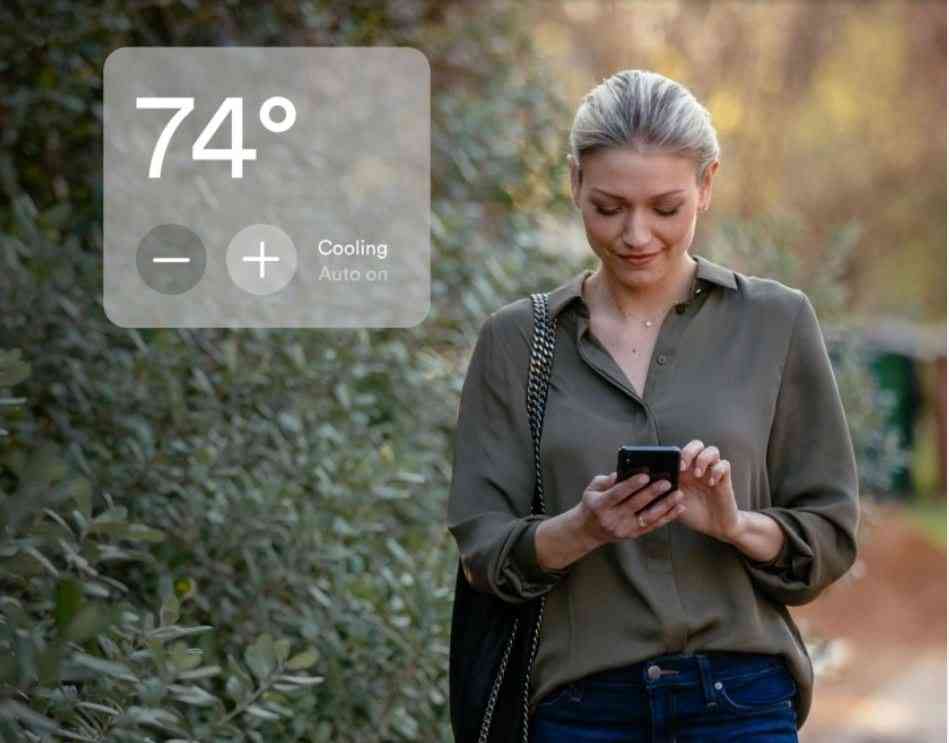 It always keeps everything simple
Vivint element thermostat comes with onboard sensors that understand its environment. It can adjust the temperature in your home based on various factors like the time of day, your schedule, or lighting in the room. You can also adjust settings by touching the device, just like a traditional thermostat.
But what happens when you forget to adjust it? The proximity sensor will tell your thermostat to adjust.
It puts everything under home automation
We love to keep everything under home automation, so just like our other devices, you can link your Vivint thermostat to the rest of your system. With the automation feature, whenever you are leaving the house, your lights turn off, doors lock, and the thermostat switches off, all at the same time. With the same app that controls your locks, cameras, and garage door, you can control the temperature as well. Vivint element thermostat has compatibility with smart devices like Amazon Echo and Google Assistant. This pairing with a voice assistant brings added convenience to your home management. With a simple voice command, you can control the temperature of your home.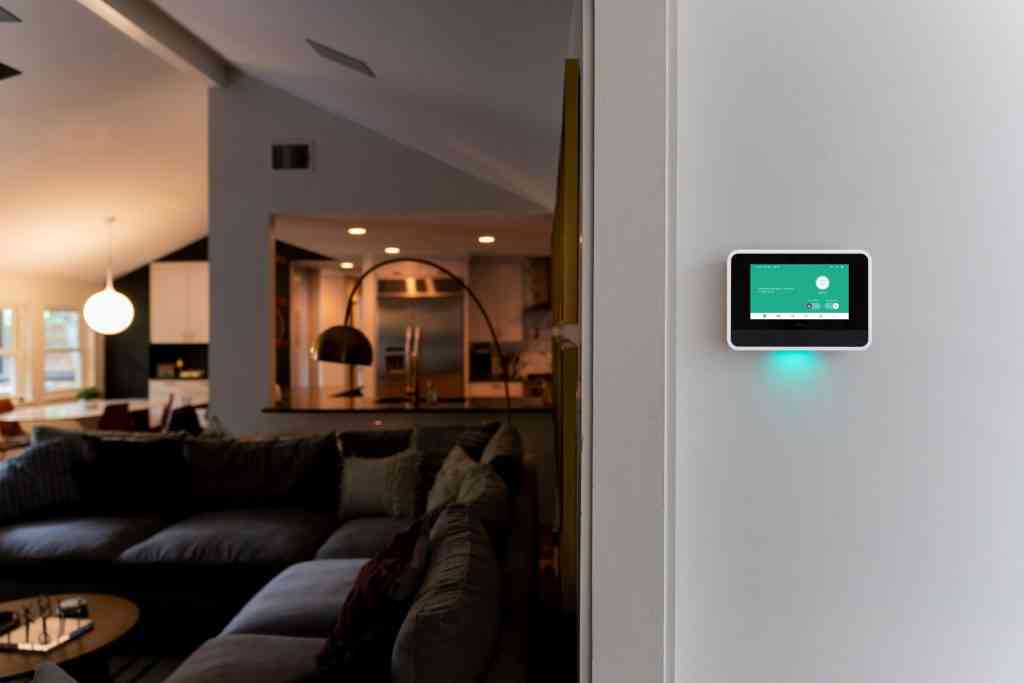 Complete protection of your home
Vivint element thermostat comes with a fire shutoff feature that gives an extra layer of safety during a fire. When the Vivint smoke detector senses a threat, the thermostat will shut off your HVAC system to limit the spread of flames.
Lowers down your energy bill every single time
The temperature in your home puts a heavy load on your monthly energy bill.
And Vivint Element smart thermostat brings the solution to you. It doesn't change the working of your HVAC system, but it considers important factors like temperature, light, and humidity and calculates the most temperature for your home.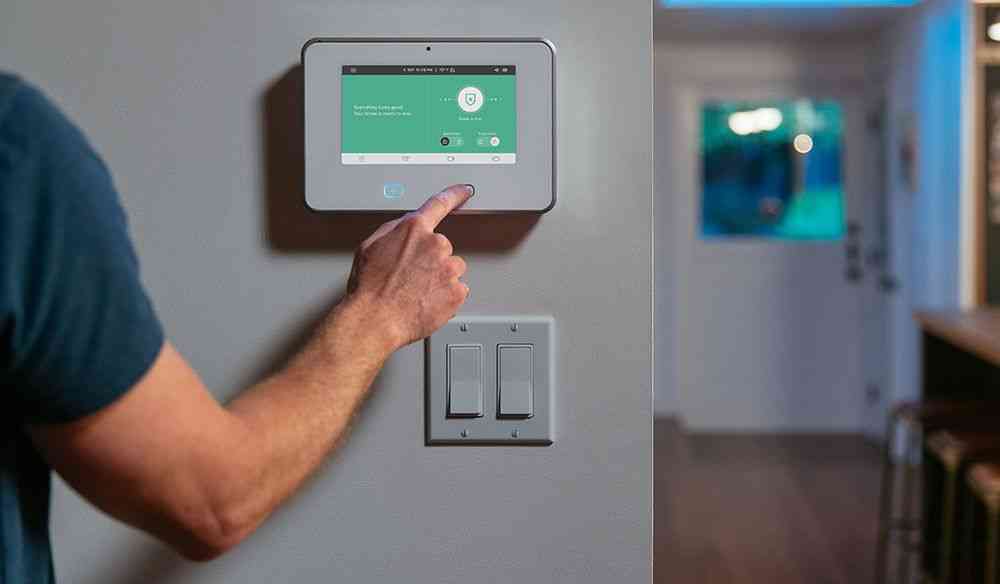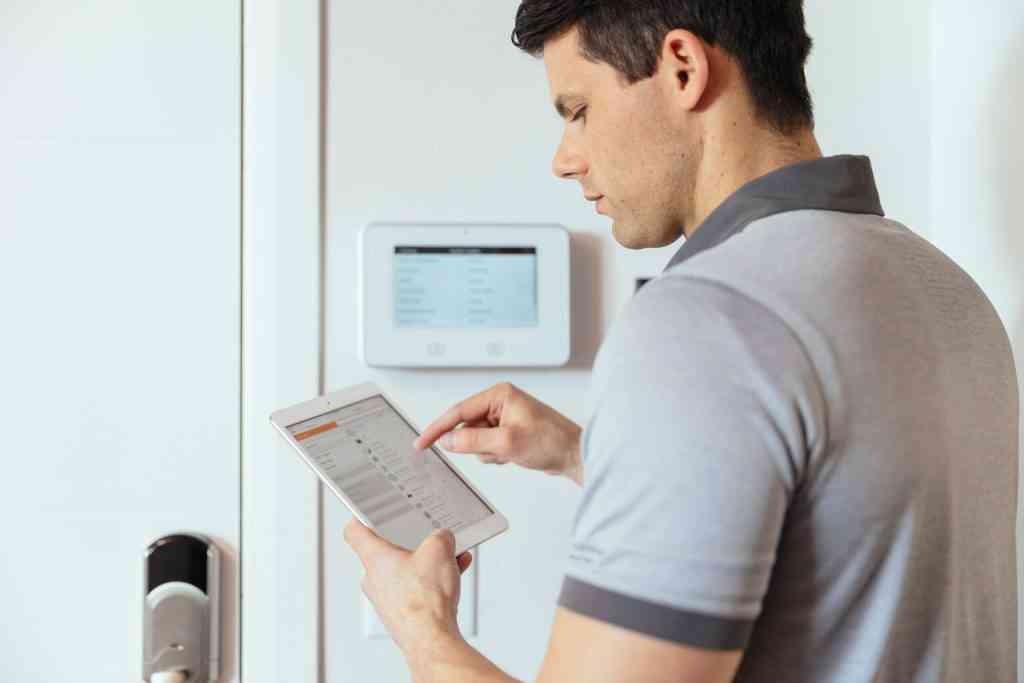 Professional installation
To have a Vivint element thermostat, you need a Vivint security system. And like other Vivint equipment, this thermostat is also professionally installed. With a trained technician at your doorstep, you can be completely assured that you are getting the best equipment for your home.
Ready to turn your home into a smart home? Call now to get started or fill out the form.
Protect your porch and packages.
Vivint's doorbell camera senses packages. The doorbell also alerts intruders in case they try to steal your packages. You can also open the door from anywhere. With Vivint app, you can also control the garage door.