Vivint Home Security Presents 2021 Safest Cities in America
Serving 1.5 million customers across North America, Vivint Home Security understands our responsibility to help families feel safe in their homes.  We provide our customers with peace of mind through smarter technology and innovative home security solutions. Our ability to protect our customers also relies upon the commitment made by communities across the country to keep their residents safe.
Each year, Vivint Home Security recognizes the safest communities around the country for the critical role they play keeping families safe from violent crime, property crime and even natural disasters.  Combined with our internal reporting data from customers nationwide, we compile data from the FBI's annual Crime in the United States report along with data from the United States Census Bureau to select our Top 20 Safest Communities.
As we developed our official rankings, we moved from beach towns to mountain escapes, tiny suburbs to large metropolitan hubs. We discovered a few surprises in the data along with some interesting trends.
The FBI's safest states, Maine, New Hampshire and Vermont, are all represented on our list along with a few of their New England neighbors in Massachusetts, New York and Rhode Island.
The state of California might rank near the bottom of the FBI's safest states, but our list illustrates how a substantial swing in crime rates can occur between nearby communities. More than one-third of our safest communities are located in California.
Communities showing positive growth in income, high rates of education and low levels of unemployment seemed to correlate with violent crime and property crime rates that were lower than the national average.
Just off the shores of the Hudson you will find Yonkers, one of the best places for families with children in the New York City metro area. Yonkers public schools spend almost 70% more per child on education support than the national average. Yonkers actually owns the lowest rate of property crime on our list and the second-lowest rate for larceny and theft.
Five colleges and universities surround Lewiston, leading to a highly educated community inside a state which has the FBI's lowest violent crime rate. Lewiston might be one of the smallest cities on our list but invests in one law enforcement officer for every 389 residents. Total robbery and assault incidents are among the lowest for all the cities in our top 20 list.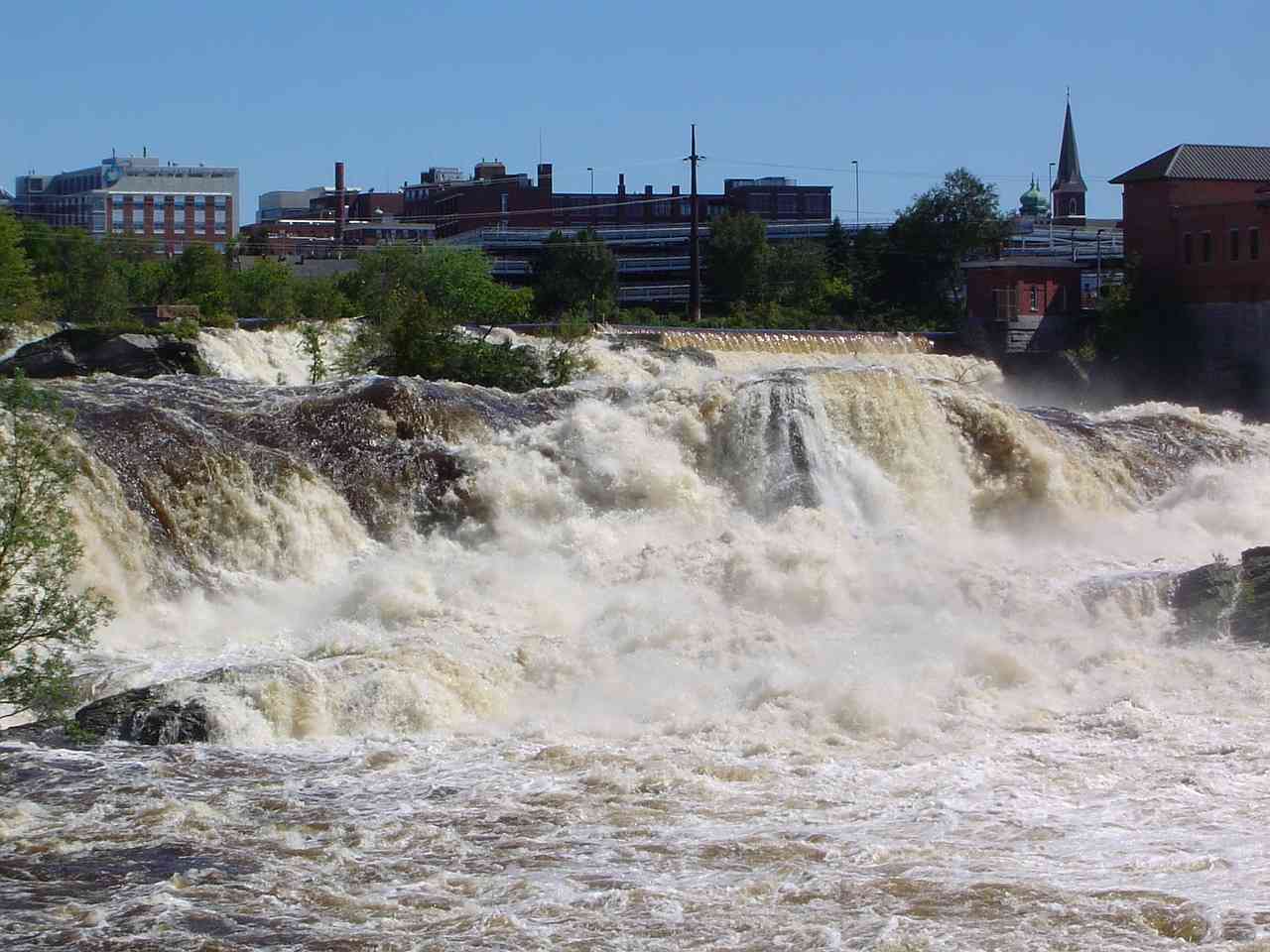 You might be surprised to find a city 10 miles from the border with Mexico on our list, but according to FBI crime data most border cities have a lower crime rate than the national average. Chula Vista is no exception and along with beautiful weather, the population of over 275,000 enjoys violent crime and property crime rates less than half the average for cities its size.
The population of Gilbert has grown quickest of all locations on our list at 19% over the last 10 years. Home values have also been on the rise, which is a great sign when paired with a property damage rate nearly half of the national average. Violent crime, robbery and assault rates are some of the best among our Top 20 thanks to a large law enforcement presence.
If you were to bump into a resident of Columbia, there's a strong likelihood they will be employed in either the computer or mathematics sector. We'll leave it to the locals to give you the exact odds, but we can tell you the United States Census Bureau reports Columbia has more residents working in those industries than 95% of the country. Overall, Columbia has nearly 91% of its residents working in white-collar jobs and maintains a violent crime rate 33.5% lower than the national average.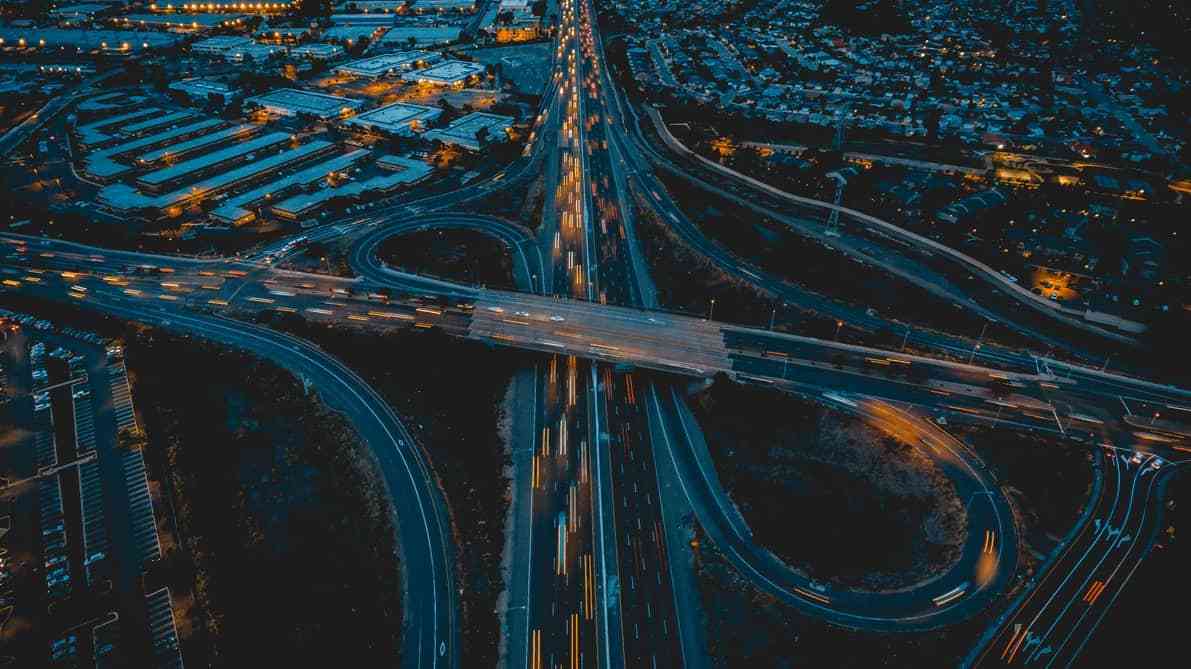 Sticking with the white-collar theme, we travel to Columbia's North Carolinian cousin, Raleigh. The Raleigh area might be best known for its college basketball powerhouses, but the number of residents employed in computer or mathematics workforce places the city in the top 95th percentile nationally. Instances of assault in Raleigh are 39% lower than the national average and burglaries are 26% less likely to occur here.
The waterfront community of Warwick is filled with history and maritime activities for residents to enjoy. The city employs a law enforcement officer for every 390 residents, one of the best ratios on our list. As a result, Warwick has the lowest robbery rate on our Top 20 list and is second on our list for violent crime rate.
One of a few Los Angeles suburbs on our list, Garden Grove might be best known for their annual Strawberry Festival. The area has a rich agricultural history and while the city has one of the smaller police forces per capita on our list, violent crimes and assaults are well below the national average.
This beach destination between Los Angeles and San Diego is bolstered by Camp Pendleton nearby, giving Oceanside the feel of a military town. The city's population has continued to grow over the last 10 years but instances of crime like robberies have remained at a rate much lower than the national average.
In 2000 Salem became one of the first cities to develop a plan for mitigating the damage caused by natural disasters like floods and earthquakes. The city has invested heavily in the years since to protect their residents from the unexpected, significantly contributing to their spot on our list. Salem also claims violent crime and property crime rates lower than other cities of a similar size.
Our list wouldn't be complete without an entry from New Hampshire, the safest state according to the FBI's Crime in the United States Report. The state already has the lowest crime rate per capita and Nashua has robbery and burglary rates 4 times lower than the national average along with an assault rate nearly 6 times lower. Nashua supports a strong police force that averages 1 law enforcement officer for every 400 residents, one of the best ratios on our list.
Virginia Beach is the largest city on our list and the largest metropolitan area in the state of Virginia. Usually, it has been rare to see large metro areas on our Top 20 list, but Virginia Beach claims a violent crime, robbery and assault rate significantly lower than the national average. Violent crimes alone are 5.5 times lower than the average for cities the size of Virginia Beach.
Although Huntington Beach has a much higher cost of living, this has not stopped the city from enjoying a 6.1% growth in resident population since 2010. The beautiful shores and California weather might be one of the attractive features of Huntington Beach, but so is the overall job growth in the area. The laid-back attitude in the area does not mean city officials ignore public safety. Rates of violent crime and assault are less than half the national average for cities of a similar size.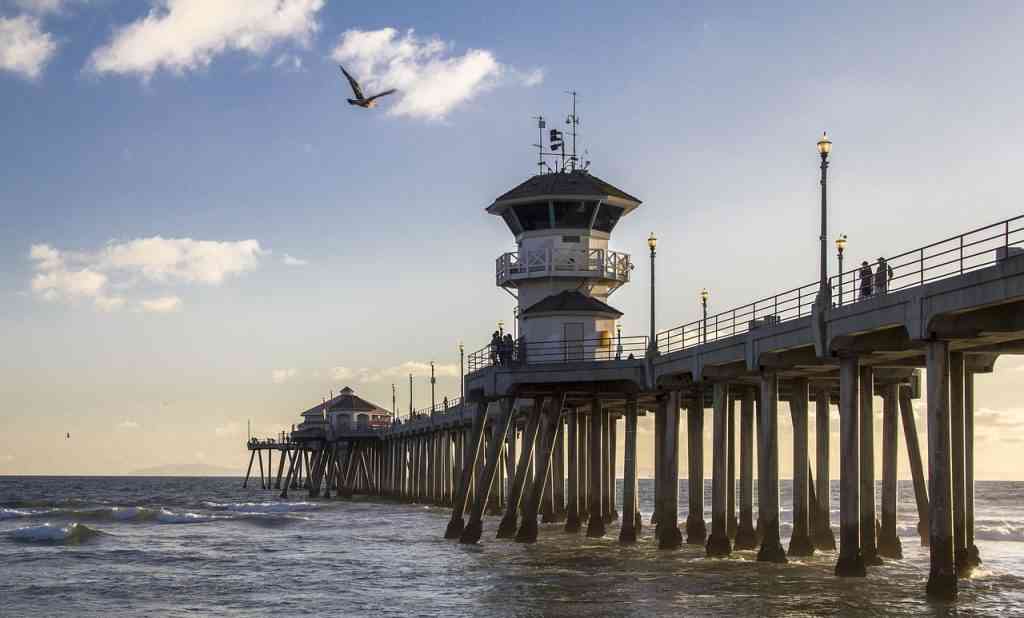 Leave the beaches and drive towards the hills to arrive in Santa Clarita. You might stop off to Six Flags Magic Mountain for your thrill park fix, but those living in the Santa Clarita area will claim their education system as one of their biggest accomplishments. Schools in the area rank within U.S. News and World Report's top 12% nationally. Despite having approximately 20,000 more residents, Santa Clarita bests its California neighbor at #8 in all major crime rates tracked by the FBI.
#6 Burlington & South Burlington, VT
Technically we have combined two cities in our #6 spot, but the population of these two beautiful Vermont communities combined still make them one of the smallest locations on our list. FBI data from South Burlington has incident counts in many major crime categories in the single digits or at zero entirely. Burlington is the first city in the country to run entirely on renewable energy. Beyond protecting the planet, these cities have invested in law enforcement to protect their residents. The total number of law enforcement officers for these two cities combined is greater than other Top 20 cities twice their size.
Nestled in the scenic Bay Area, Fremont has received growing attention for their low unemployment rate and overall job growth. According to recently released data from the United States Census Bureau, the average income in the Fremont area grew 31.5% in the last 8 years – the second fastest pace of growth in the country. With so much economic opportunity and a strong resident per law enforcement officer ratio, it is no wonder why property crime, burglary and theft rates remain low.
This suburb of Honolulu is the second largest community in Hawaii thanks to its military town roots. The armed forces employ 6% of the town's population, which hold an education level substantially higher than the national average. According to the United States Census Bureau over 31% of Pearl City residents hold at least a bachelor's degree. The violent crime rate is over 35% lower than the national average in Pearl City and the total number of property crimes is among the lowest on our Top 20 list.
Formerly ranked as the FBI's safest city, Plano continues to remain high on our list thanks to exceptionally low rates of robbery, assault and violent crime. Plano is one of the largest cities on our list by population making their presence even more impressive. Investments in their local police force along with efforts to build a strong relationship with the community allow Plano to maintain crime rates nearly 5 times lower than other cities of their size.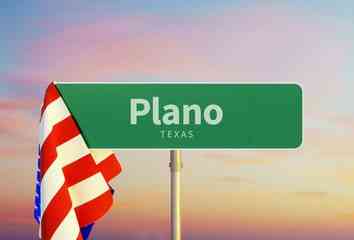 History buffs might connect the name Franklin with the name of one of our founding fathers, Benjamin Franklin. This city, or town as they have petitioned to be called, is home to the nation's first library and contains many books provided by Mr. Franklin himself. We chose Franklin to be near the very top of our list because despite its small population of just over 33,000 residents, Franklin's violent crime and property crime rates are even smaller. Violent crimes are an impressive 60 times lower than the national average.
The master-planned community located in Orange County is home to several top brands in the technology, healthcare and retail sectors. Job security is an added perk to the factors positioning Irvine at the top of our list. The violent crime rate is 5 times lower than the national average and 11 times lower than cities of a similar size. Property crime, burglary and theft rates for Irvine are also extremely low, an impressive feat for a population close to 300,000 residents.
We combined Vivint Home Security data from markets across the country with public crime and economic data. The two highest factors in our analysis were a community's violent crime statistics and their corresponding property crime data.
The FBI's Crime in the United States report collects records from cities across the country and breaks crime data into two main categories: violent crime and property crime.  Violent crimes include instances of murder, rape, robbery and assault.  Property crimes include data on burglary, larceny/theft, vehicle theft and arson.  Additionally, we used the FBI's report to gather information on community investments into law enforcement and the number of officers per capita in a given community.
Since we are in the business of providing peace of mind to our customers, we also knew economic factors should be considered as we compiled our list.  We collected data from the United States Census Bureau to analyze unemployment rates, job growth, household income and cost of living standards for each of the communities on our list. 
Lastly, when rankings between two or more communities were too close to call, we turned to initiatives and investments into the well-being of residents made by each community.  Many of the locations on our list have made impressive commitments to public healthcare, reducing the threat of natural disasters and even sustainable environmental policies.